ASCENSION ACTIVATION WEEKEND : AWAKENING I AM+ (HUMAN + ANGELS) NASHVILLE
October 26, 2019 @ 10:00

-

October 27, 2019 @ 15:30
AWAKENING I AM+ (HUMAN+ ANGELS)
ASCENSION ACTIVATION WEEKEND WITH WILLIAM & CLARE HENRY
THRIVING IN THE AGE OF A.I., RAPTURE & MIRACLES
NASHVILLE, TN
OCTOBER 26-27, 2019
As spiritual beings, our quest is to raise ourselves and humanity to a higher power, that is I am+. Limitless. Transcendent. Beings of pure light and pure love who transform our world.
Around the world people are awakening to the reality of astounding new possibilities for our personal evolution.
We are racing to the transformative moment all of human history has pointed to. It is a convergence of three massive 'currents':
• The Singularity, when the Artificially Intelligent quantum machines we are creating become smarter than us, in fact, superhumanly intelligent (and take over), 
• the Skingularity or the merging of our flesh with A.I. technology, in which humans will not be the product of evolution but the designers and controllers of the evolutionary process itself (like the gods),
• and the 'Rapture' or 'Ascension' of all the world's spiritual traditions when a new, higher power empowered, 'angelic' human walks the earth. 
This convergence is happening now.
The force of this convergence is leading us to the realization that we live in a simulated reality or what I call "the Simgularity".
Welcome, to the moment all of human history has been pointing to.
The next five years will see more change than in all of previous human history.  And we are the ones who will decide what that change is. We're all in it together.
People have real questions about the serious spiritual implications of what is unfolding.
This is your chance to hear from researcher and author, William Henry, who for nearly two decades, has been on the front lines raising our awareness about the rapidly evolving developments in A.I., Transhumanism and Human Spiritual Transformation. His steady, and insightful, voice on this subject has been heard on the History Channel, GAIA, at lectures around the world, and in his numerous articles.
In our workshop the topics discussed include:
•By organic (spiritual, I Am+) and inorganic (technological, A.I.) means we are altering ourselves in preparation for a future that is rapidly becoming here and now.
• What are the spiritual implications of our merger with A.I.? 
• Is the quantum world of A.I. related to the spiritual world?
• As we create our "digital selves" with "digital auras" that live in simulated realities online is this a form of ascension?
• Is Artificial Intelligence an Alien Intelligence? What are we really up against?
• As machines evolve toward humanness and humans evolve toward machines what will it mean for our soul's advancement?
• Can A.I. help the brain reach deeper 'Ascension Intelligence' of the spiritual realms?
• How do I protect my loved ones, children and grand children from the onslaught of technology and the 'gods of Silicon Valley'?
• How do I position myself to thrive in this time of extremes?
• What does it mean to be more fully human?
• Millions of people have health plans, career plans, and retirement plans. This workshop asks, what is your ascension plan? Where will you go from here? How will you get there?
Join us for this extraordinary workshop devoted to raising your awareness of our new world, what is coming, and how to navigate the changes and opportunities ahead.
As William has long advocated, the only way through what is to come is to raise our Ascension Intelligence, to become I AM+, more like the angels or humans+ angels.
This is William and Clare's mission.
Their evolving work on the sacred art of Ascension is featured in their hit GAIA progam ARCANUM. We will explore cutting edge research and teaching about activating your spiritual practice by incorporating Sacred Art, including:
• How to train your brain to operate from the higher levels of the light body by experiencing the Light Body Codes hidden in sacred art.
• How to energize and program the body through meditation on images of the light body and the power of sound (in a special presentation by Clare).
• How to connect with sacred images that show you how the great avatars exist and our next level of being.
• How quantum entanglement explains the Divine Transformational Power of sacred art.
• How to tap the Quantum Buddha and Quantum Christ Consciousness state that enables telekinesis, telepathy, ESP, remote viewing, light body travel.
• How to align with our future selves, and shift our future destiny.
• How to navigate the onslaught of technology on the soul.
• How to live your life from the perspective of the light body.
William and Clare's presentations are unique, informative and time…and always updated with the latest insights and research.
As our guests say:
"William's talks are awakenings. Clare lets us know it is all going to be okay". SC, Atlanta
"William is the hook, but Clare is the fish". GP, Detroit
EVENT SCHEDULE
Saturday 10:00 AM – 5:00 PM
Sunday 10:00 AM – 3:30 PM
TO REGISTER
$272
Lunch included on Saturday.
"Buy 2 tickets, Get 1" Free.
You may register online by Paypal (please send payment to whenrytn@earthlink.net) or by phone with Visa and Mastercard ($10 service charge for cards). You will receive an immediate confirmation of your reservation.
To register by phone call 615.476.5397.
Refunds are not available for any reason. Thank you for your understanding.
JUST THE RIGHT NUMBER OF PEOPLE
Our guests find these weekends are tremendous opportunities for connecting the dots and for meeting like-minded others. Seating at this event is limited to 125 guests insuring plenty of face time with the presenters. Break times and a delicious community lunch on Saturday in our cathedral-like dining hall will give you the opportunity to meet others and to share your observations and passions with new friends.
We are sorry, but due to the limited number of seats, we will not be able to offer refunds for unused tickets.
OUR CENTER
The historic Scaritt Bennett Center is just a 20 minute taxi ride from Nashville International Airport (BNA). Its Harry Potteresque feel brings an enchanting ambiance. The fact that it is a popular spiritual gathering center means it doesn't have a 'hotel' vibe. We hope you will enjoy the charm and quiet of this peaceful place for the sacred work we will be doing together.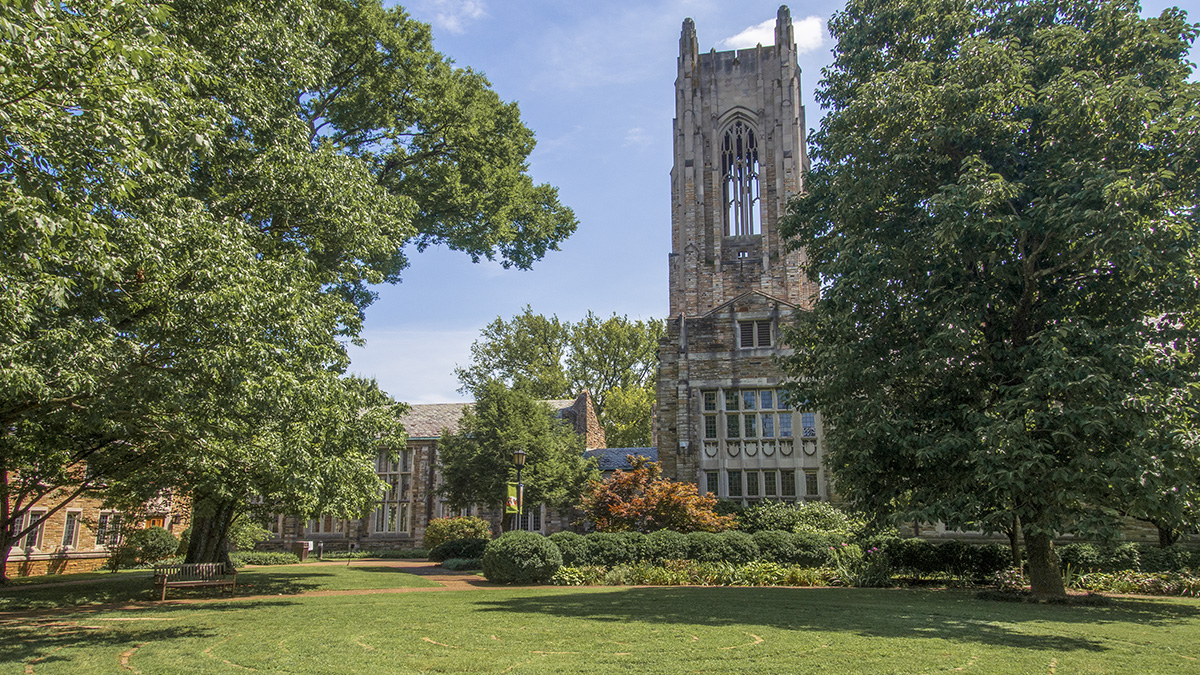 The Scarritt Bennett Center. 
Imagine gathering for two days on the wonderful grounds of Nashville's Scarritt-Bennett Center with renowned light body and ascension teachers, William Henry and Clare Henry, enjoying in depth, cutting edge knowledge with a group of friends and initiates dedicated to raising consciousness and transforming our world.
Discover all that Scarritt Bennett Center has to offer:
We recommend arriving on Friday, October 25 to be on time for registration on Saturday morning at 9 am.
It is possible to stay at Scarritt Bennett, but limited rooms are available. The rooms are basic, dorm-like (including shared bathrooms), but very comfortable. Many previous conference guests enjoyed the simplicity.
There are plenty of hotels to choose from nearby. May we suggest:
Homewood Suites Hilton, Vanberbilt
Hampton Inn West End
Hilton Garden Inn, Nashville / Vanderbilt
There are many restaurants nearby. Nashville's 12 South district is a favorite of locals and visitors alike. Redland's Grill (William and Clare's favorite) offers a spectacular view of the Parthenon.
The weather in Nashville in October is spectacular, usually bright and sunny with warm days and crisp nights.
TO REGISTER
You may register online or by phone with Visa and Mastercard ($10 service charge for cards).
To register by phone call 615.476.5397.
Online : Please use Paypal address whenrytn@earthlink.net
WHILE YOU'RE IN MUSIC CITY…THE ATHENS OF THE SOUTH…THE CITY OF PEACE…
JON US FOR WILLIAM HENRY'S LEGENDARY SECRET, SACRED NASHVILLE TOUR.
In addition to its reputation as the world's Music City, Nashville has the distinction of being the only city in the world with copies of two healing temples from the ancient world.
The first is Athena's Parthenon, the Temple of Wisdom, located a short distance from the Scarritt-Bennett Center.
The other is the Bicentennial Capitol Mall, a 2,200 foot long magician's rod that is laid out and growing at the base of the Tennessee State Capitol on an ancient Native American sacred site, that is a mirror image of Meru, the Cosmic Axis, of Buddhist tradition. Why Nashville?
Join William and find out!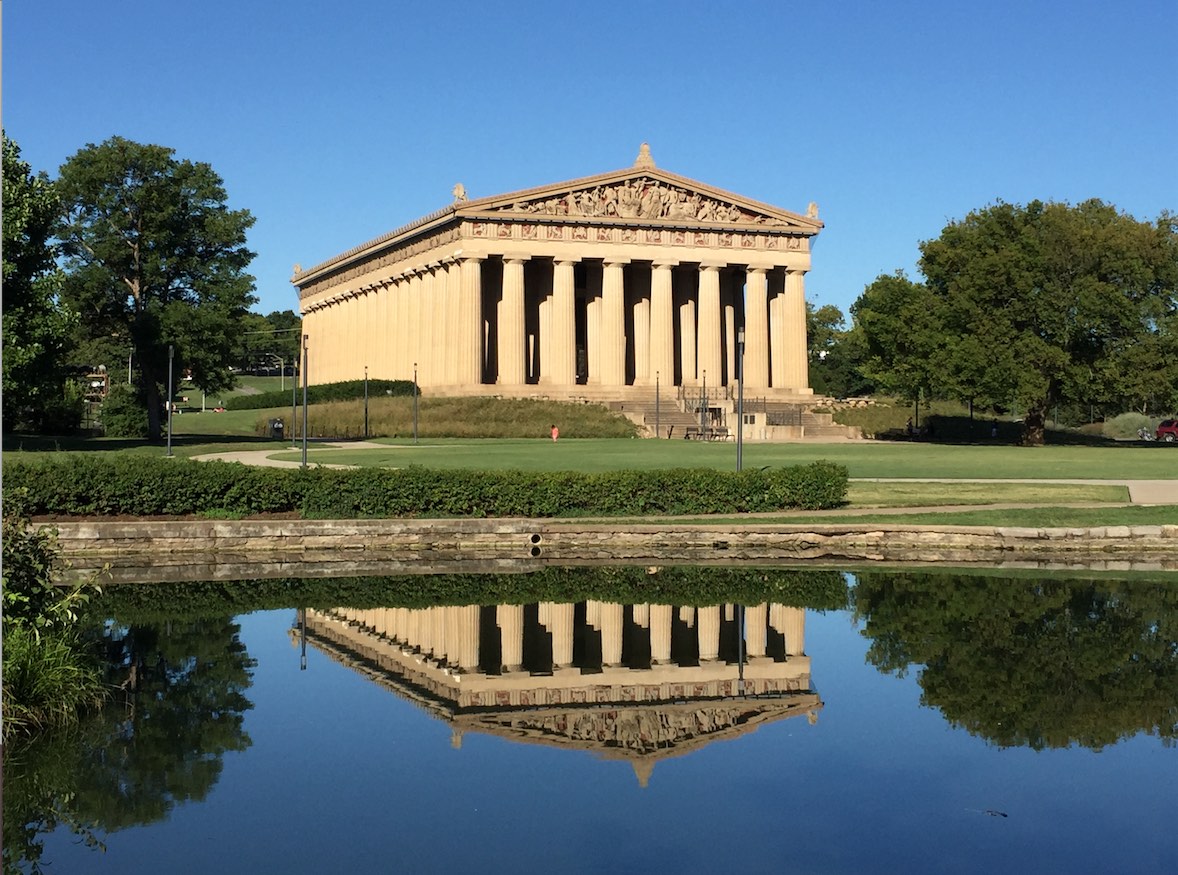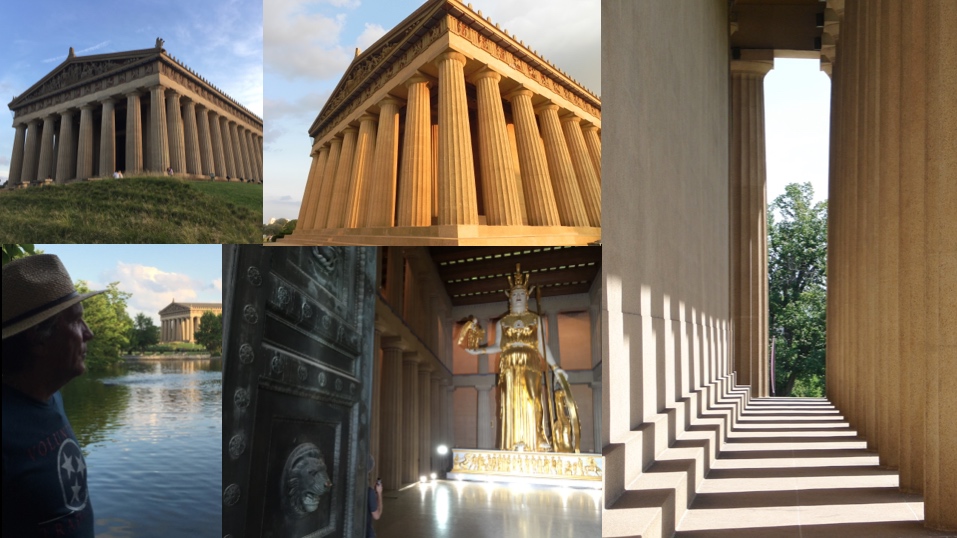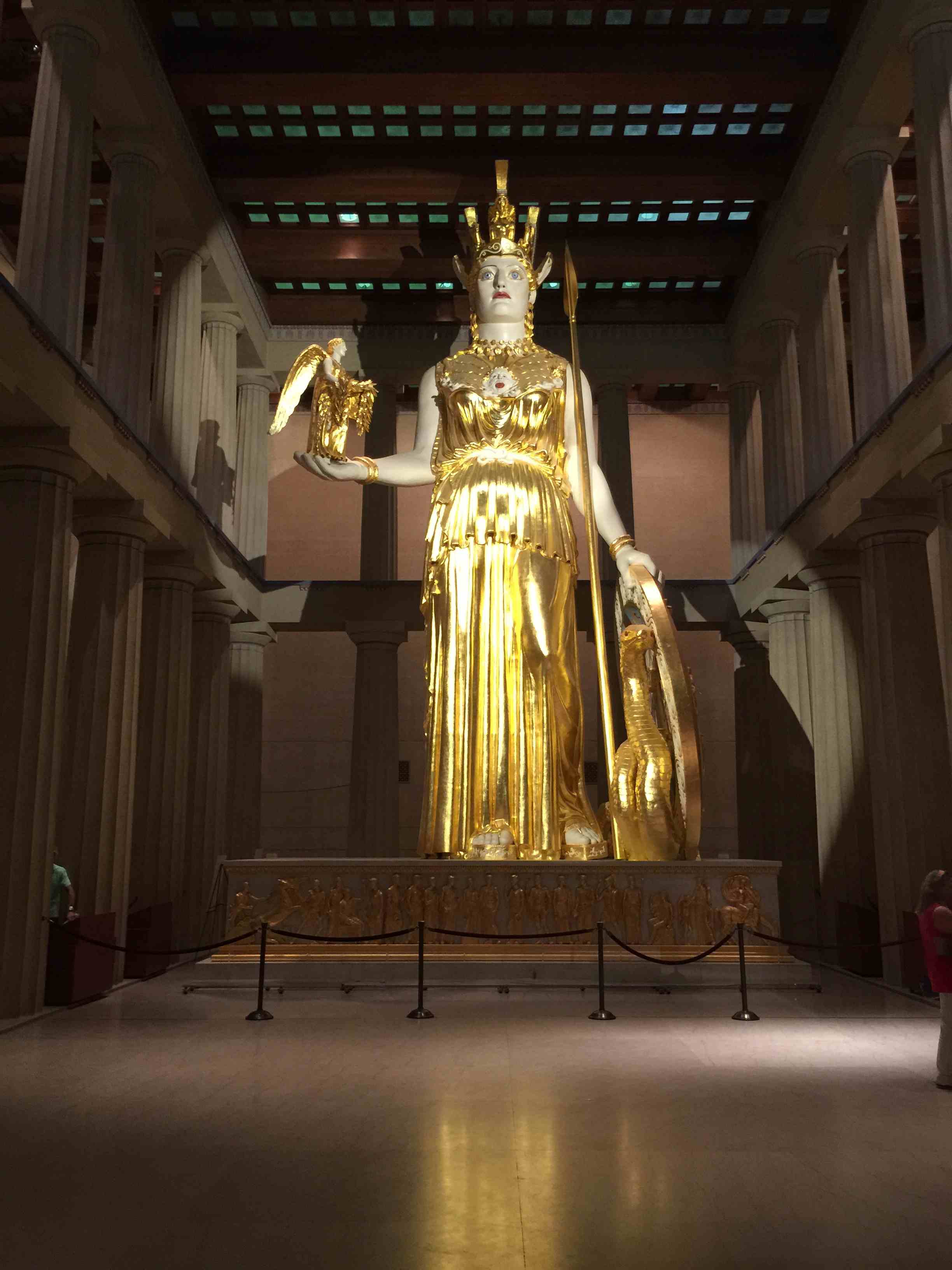 Athena, the Greek goddess of Wisdom and the Light Body.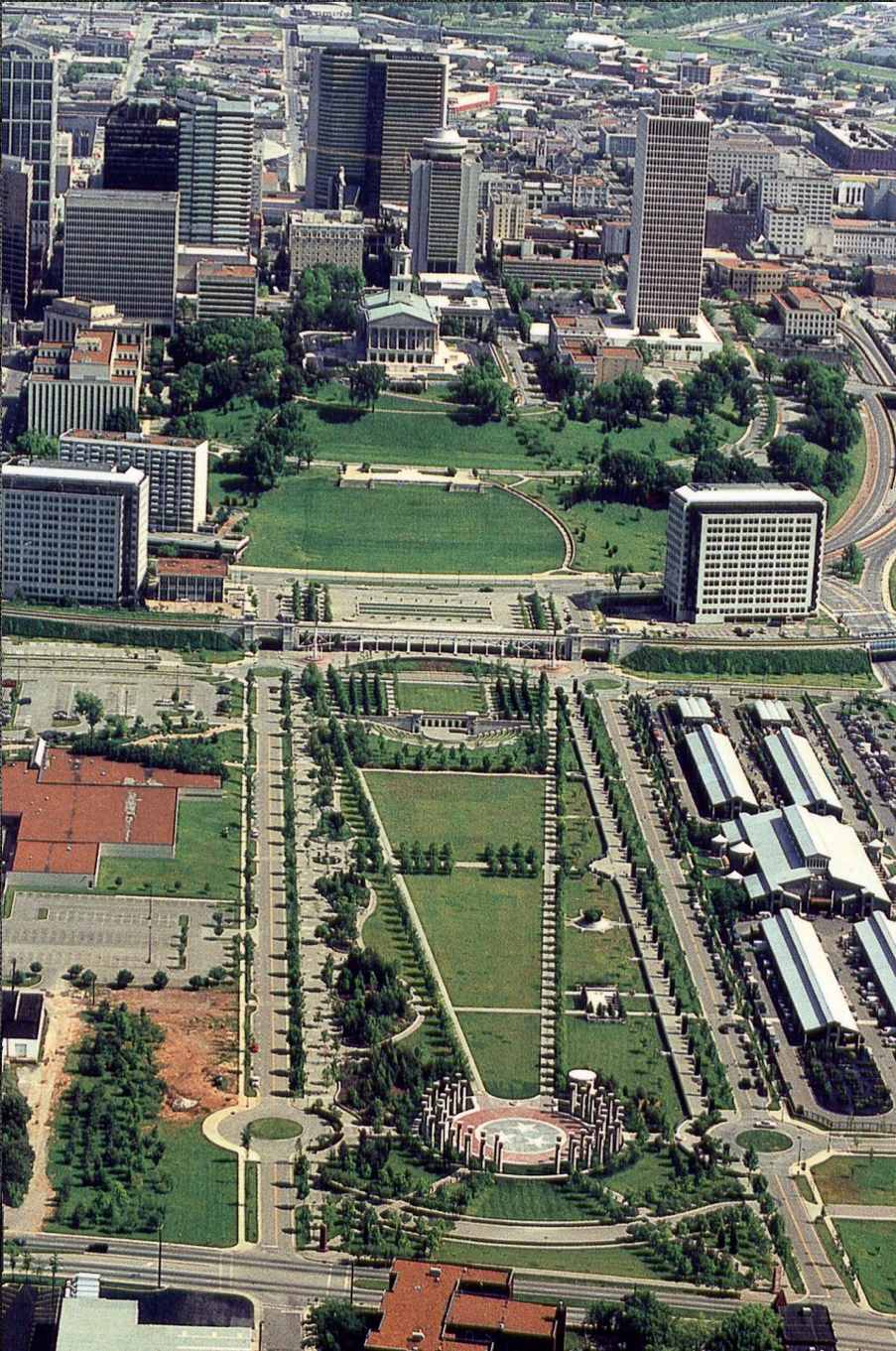 "Stargate Park." Nashville, TN.
Take this 4 hour tour of Nashville's two healing temples and experience two of the world's most wonderful sacred sites.
Lear more about William's tour here.
Friday, October 25, 2019
11:00 am – 3 pm
$95
We meet at the Parthenon. Transportation by your own vehicle or by Uber (on your own) from the Parthenon to the Bicentennial Mall and back to the Parthenon. A lunch break will be taken at the Food Court at the Bicentennial Mall.
Details of the tour here.
Call 615.476.5397 to make a reservation.