STARWALKER TOURS

UPCOMING FOR 2024:
Egypt (January 2024)
Southern France (June 2024)
Request an Itinerary: whenrytn@earthlink.net
Dear Fellow Starwalker,
There is nothing that expands the mind and feeds the soul more than spiritual adventure travel. Add casually elegant luxury accommodations in extraordinary places and you have a special gift for yourself and your loved ones.
For over two decades William Henry has led guests to Egypt, France, Spain, England and Italy in search of the lost secrets of ascension in some of the world's most sacred places and amidst humanity's most magnificent works of art.
For 2024, and the inauguration of Starwalker Tours (formed by William and Clare Henry), we are offering inspiring journeys to Egypt, France, and England.
We invite you to join us and to find yourself in a sacred land with special friends.
Secret and sacred places, and the art of ascension, are at the heart of our spiritual lives and we share this passion with you.
Starwalker Tours take you to the temples, museums, and places, then go beyond sight-seeing, to put you face to face, soul to soul, with the celebrated masterpieces of history and the unique and meaningful experiences that await you.
We choose locations you can enjoy with a small, intimate group of like-minded individuals who share your passion for sacred space, sacred art and the great joy of seeing wondrous things and evolving in consciousness in the process.
We are truly blessed to be able to serve such wonderful guests from all over the world, all of whom are now part of our Sacred Adventure or Starwalker Family.  A large number of our guests return again and again. That's why we are not just casual 'tour author guest hosts'.
Each tour brings the absolute dedication of the Starwalker team.
We plan every detail of the tour. We participate in every moment.
From the first email or phone call to the goodbye at the end of the tour, we are there to make sure you have the most awesome experience possible.
We thank everyone who has traveled with us, whether in person or in spirit and look forward to welcoming you to the family.
See you on the Ascending Path!
Wm. Henry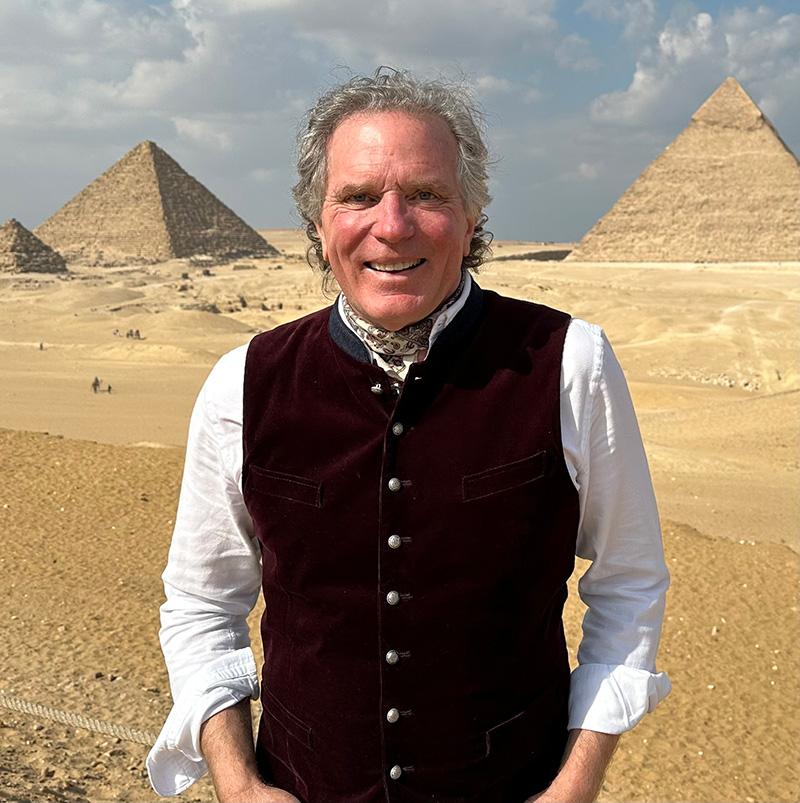 LATEST TOURS
MYSTERIES OF THE MAGDALENE JUNE 14-25, 2024 A SPIRITUAL  JOURNEY AND ASCENSION PILGRIMAGE TO LOURDES, THE LANGUEDOC, SAINTES MARIES DE-LA-MER AND ST. BAUME It's time to cross the boundary between what was and what can be. Lourdes. Cathar Country. Saintes Maries de-la-Mer, St. Baume. The Dimension of the Blessed. An Inspirational and Healing Journey with William Henry to three of

William & Clare Henry's SACRED EGYPT 2024 Join Us January 31-February 13, 2024 for our legendary Sacred Egypt Experience: The Ultimate Journey To Egypt See yourself basking in the embrace of a warm and welcoming sun; standing between the paws of the Sphinx, the majestic pyramids rising on the horizon; cruising the Nile on a magnificent five star boat; taking

Join William Henry for an unforgettable journey of discovery. Inspired by his research into the Holy Grail, ancient mystery schools, sacred sites and otherworldly portals, he takes you on a wisdom journey to two of Nashville's amazing sacred sites. At the end of this incredible journey, you will not only know "why Nashville", but you will discover the ultimate secret of illumination.