THE RISING : ASCENSION AND THE NEW HUMANITY
April 18, 2020 @ 10:00

-

April 19, 2020 @ 17:00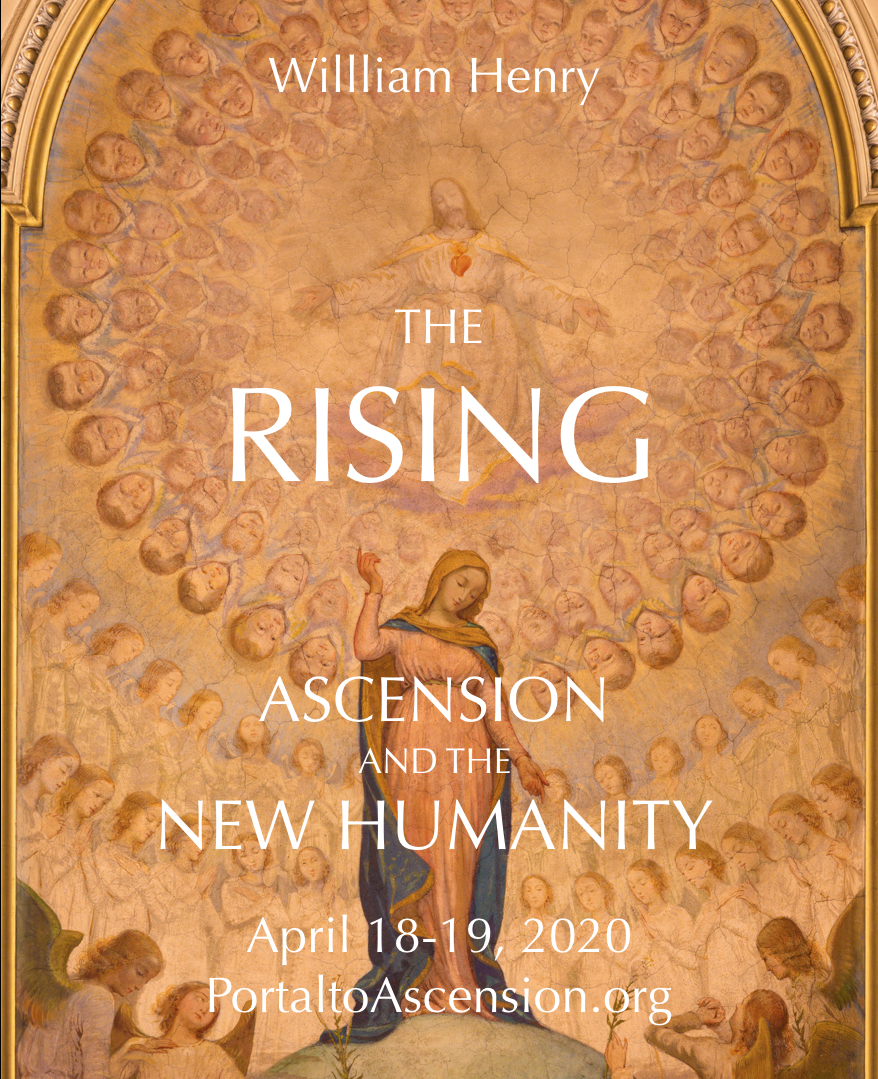 2 Day Workshop Webinar
April 18th & 19th
~ 12PM – 3:30PM PT
$77
No one turned away for inability to pay. Sliding scale accepted.
For nearly 20 years William Henry has been discussing ascension prophecies that proclaimed a time would come when we would be changed (metamorphosed, transfigured) in the blink of an eye into beings of light.
If your ascension work was not at the forefront of your life until now, it just got ignited by global events.
The time for upping your game is now. 
We have been collectively cocooned. A collective metamorphosis has been forced upon us.  By whom? For what purpose?
We welcome you to a 2 day special event devoted to mapping/preparing for what is to come and to tapping the power of your Higher Self to transform, transmute and transfigure our present moment.
All of us are called upon to understand these prophecies and our role in what may be the biggest opportunity humanity has ever been offered.
The global crisis we are passing through is a birth canal to a brand new world. We will be different when we get on the other side of this.
There is no one who can lead us into this world like we can.
We can change the world by turning up our light. 
The way forward, the other side, has been foreseen. It is up to us to manifest it.
Drawing from his Gaia programs, "The Awakened Soul," and "Ascension Keepers", as well as recent articles, William will provide you with solid, factual ascension teachings and soul pathways. Let his clarity and concise teachings inform and spirit of emergence empower you.
Based on his work on the Essenes and their Book of Mysteries, William provides a hopeful revelation for our End Time. 
The End Time will manifest itself in the normal culmination of a battle, judgment or catastrophe, but rather as A STEADY INCREASE OF LIGHT, [through which] darkness is made to disappear or in which iniquity dissolves and just as the smoke rising into the air eventually dissipates.
This means a new human destiny awaits us.
Let's visualize and feel this New Humanity into manifestation.
Highlights of the program include:
The Awakened Soul's Ascension Journey : William's epic work maps Joseph Campbell's Hero's Journey to the Ascension of earth and humanity.

The Light Body codes within us

The Anticorona Devices : The Crown of Glory and the Robe of Light

The secret of the 144,000, the mysterious 144,000 souls who do battle with the Beast.

Essene Ascension prophecies

The Watchers and the Holy Ones.

Atlantis all over again? What can we do right this time?

The Ark of the Covenant's role in our world.

Tools for becoming more whole, holy and complete.

The New Humanity

While you were cocooning…this happened.

The 5G factor. The role of this new 'fire' in prophecy.

End Game : Digital currency, fake alien invasion, Second Coming?
It is time to do our greatest work together.
Part One: Saturday 12pm-3:30pm PST 
Part Two: Sunday 12pm-3:30pm PST
$77
No one turned away for inability to pay – sliding scale accepted.