THE COMPASSION OF THE COSMIC CHRIST
April 12, 2020 @ 10:00

-

11:30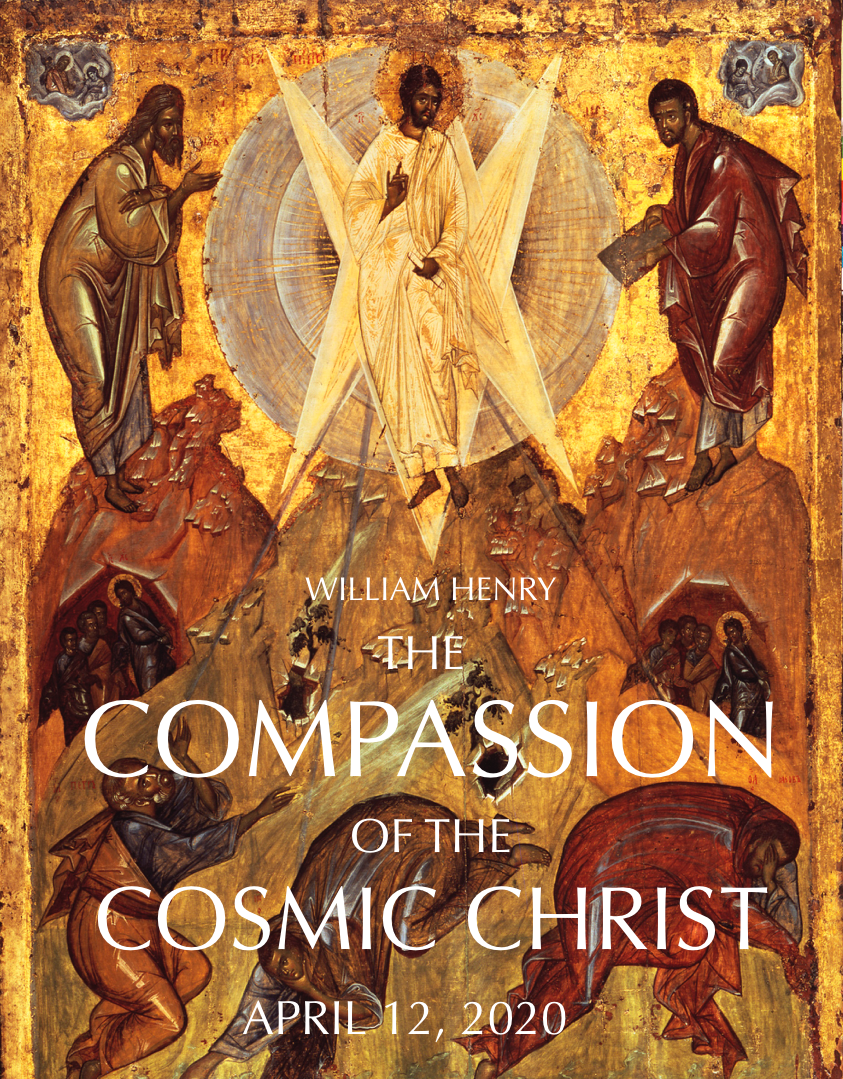 10AM – 11:30AM PT / 1PM – 2:30PM ET
FREE WEBINAR
People around the globe are turning to this Easter as a special time for all. They know that, this year, Easter is more than a date. It is a turning point.
Join ascension scholar, William Henry, for a riveting presentation on how we can call in the compassion of the Cosmic Christ to aid us in the transfiguration of our species and our ascension to the New Humanity.
Traditionally, Easter is a bittersweet time that celebrates the Passion of Christ… his arrest, trial and crucifixion. It focuses on his suffering (the word Passion comes from the Latin word for suffering).
This Easter, however, we turn to the Compassion of the Cosmic Christ.
Compassion means someone else's heart beat becomes your heart beat, some one else's heartbreak becomes your heartbreak. Another's suffering becomes your suffering. True compassion changes the way we live.
"The Compassion of the Cosmic Christ" is about the universal love of the Risen Ones and the potential for rebirth and resurrection with each of us. The Cosmic Christ unites the Divine and the human as our model and exemplar.
Through an astounding collection of sacred art, William aims to provide you with a visceral encounter with the Cosmic Christ in his light body form in order to transmit to you codes to aid in amplifying your compassion and guiding your ascension. This will be a deeply historical and deeply personal journey. One that can change your world and THE world.
The webinar is free, but advance registration is required.