ASCENSION : NASHVILLE
April 1, 2017 @ 10:00

-

April 2, 2017 @ 16:00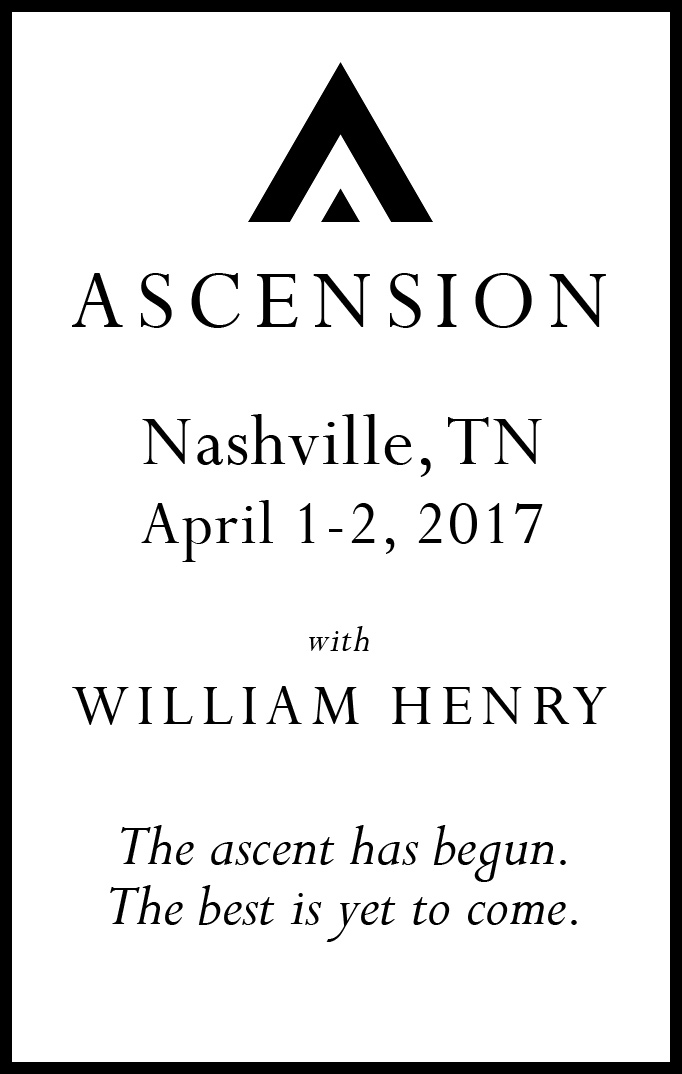 Do you crave authentic, historical insight into the process of ascension?
Are you looking for better ways to navigate the journey ahead?
It's time to gather in Nashville!
On April 1-2, 2017 Clare and I will be offering a special presentation revealing my breakthrough research on Ascension, especially from the perspective of the Essene mystics. Theirs is truly the most accurate, pure and practical teaching on spiritual ascension and puts in your hands the tools you have long sought.
For the early, early birds, such as yourself, here are the details.
EVENT SCHEDULE
Saturday, April 1,  10:00 AM – 6:00 PM
Sunday 10:00 AM – 4 PM
TO REGISTER
$225 per ticket.
You may register online by Paypal (please send payment to whenrytn@earthlink.net) or by phone with Visa and Mastercard ($10 service charge for cards).
To register by phone call 615.476.5397.
OUR CENTER
The historic Scarrit-Bennett Center  is just a 20 minute taxi ride from Nashville International Airport (BNA). Its Harry Potteresque feel brings an enchanting ambiance. The fact that it is a popular spiritual gathering center means it doesn't have a 'hotel' vibe. We hope you will enjoy the charm and quiet of this peaceful place for the sacred work we will be doing together.
Discover all that Scarritt Bennett Center has to offer:
We recommend arriving on Friday, March 31 to be on time for registration on Saturday morning at 9 am.
It is possible to stay at Scarritt Bennett, but limited rooms are available.  The rooms are basic, dorm-like (including shared bathrooms), but very comfortable. Many previous conference guests enjoyed the simplicity and 'stepping out of time' feel.
There are plenty of hotels to choose from nearby.  May we suggest:
Homewood Suites Hilton, Vanderbilt
http://hotel-nashville-tn.com/
Hilton Garden Inn, Nashville / Vanderbilt
There are also many restaurants nearby. Nashville's 12 South district is a favorite of locals and visitors alike. Redland's Grill (William and Clare's favorite) offers a spectacular view of the Parthenon.
The weather in Nashville in April is fair, usually bright and sunny with warmish (high 60s) days and crisp nights.
WHILE YOU'RE IN MUSIC CITY…THE ATHENS OF THE SOUTH…THE CITY OF PEACE…
Enjoy THE SACRED NASHVILLE TOUR WITH WILLIAM HENRY
In addition to its reputation as the world's Music City, Nashville has the distinction of being the only city in the world with copies of two healing temples from the ancient world. The first is Athena's Parthenon, the Temple of Wisdom, located a short distance from the Scarritt-Bennett Center. The other is the Bicentennial Capitol Mall, a 2,200 foot long magician's rod that is laid out and growing at the base of the Tennessee State Capitol on an ancient Native American sacred site, that is a mirror image of Meru, the Cosmic Axis, of Buddhist tradition. Why Nashville? Join William and find out!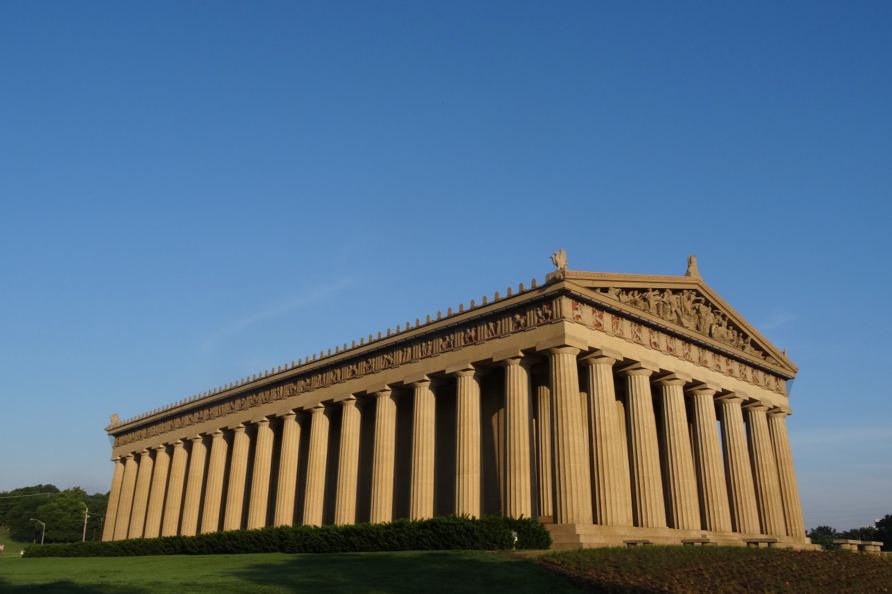 The Parthenon.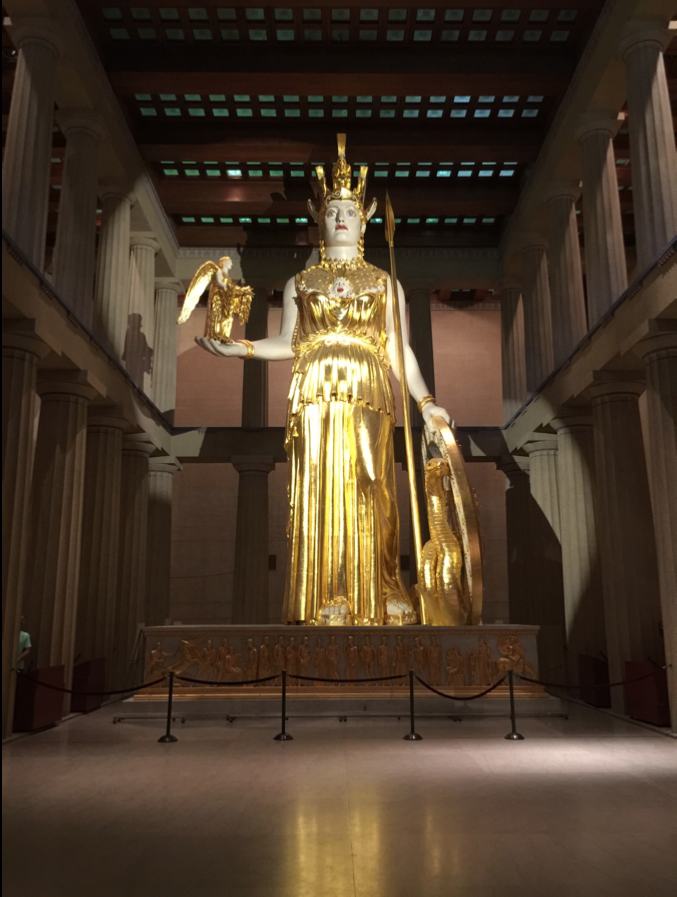 Athena, inside the Parthenon.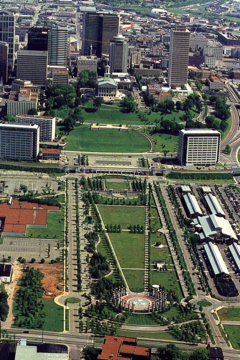 The Bicentennial Mall State Capitol Park or 'Stargate Park'.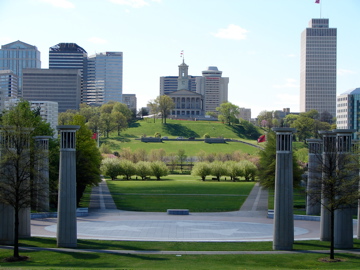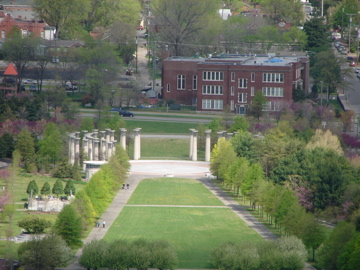 Take this 4 hour tour of Nashville's two healing temples and experience two of the world's most wonderful sacred sites.
Friday, March 31, 2017
11:00 pm – 3 pm
$95 per person
We meet at the Parthenon. Transportation is provided by Uber or taxi from the Parthenon to the Bicentennial Mall and back to the Parthenon. A lunch break will be taken at the Food Court at the Bicentennial Mall.
email William at whenrytn@earthlink.net to make a reservation.
See you in Nashville in April!