READING, PA : MAGI OF THE GOLDEN SUN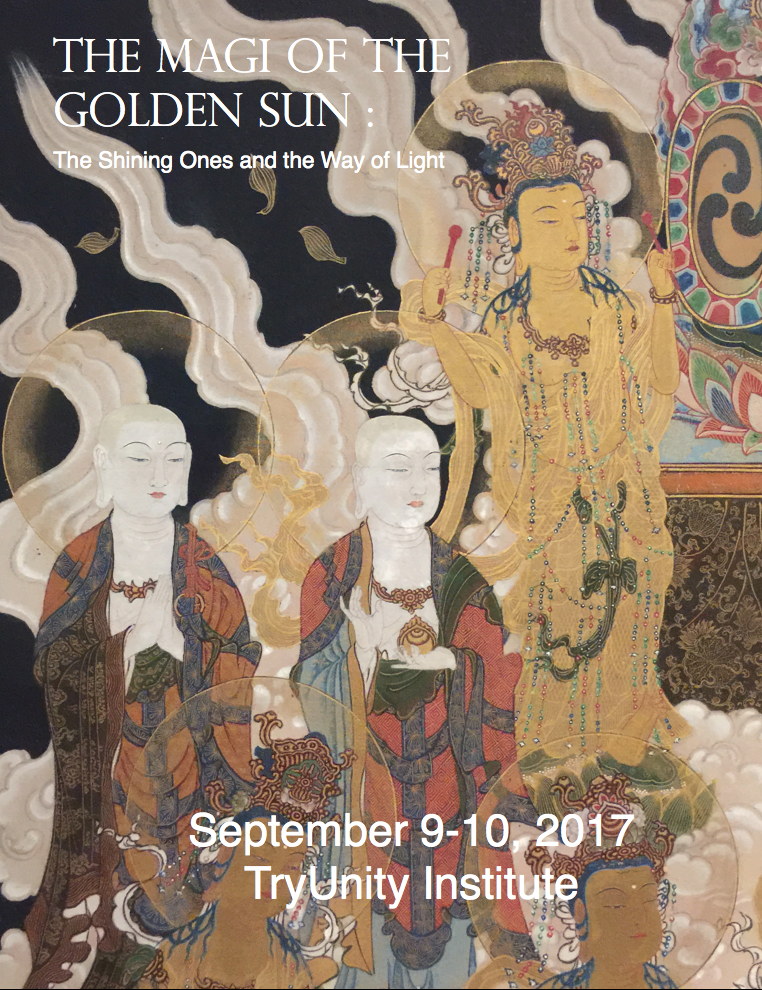 September 9-10, 2017
Reading, PA
It is time, once again, for William Henry's annual visit to Reading! For over 10 years, Noël Szundy has graciously opened the sacred space of Skyheim to us to share William's latest works. This year promises to bring even greater illumination and joy as we explore the soul empowering ascension teachings of Buddhist, Essene and Christian gnostics and the ancient angels, aliens and ascended masters who taught them.
William has spent the past year traveling and accumulating even more stunning images and the insights they reveal. If you have been following his work (as many of you have for years) you get the sense that it is being guided and is leading somewhere special. That destination is in sight and William can't wait to share what he has discovered with you!
The light body and ascension is the hot topic these days (as it has been for William for over 20 years). It aligns us with our highest spiritual intentions, provides glimmers of insight into the unity of all life forms, and links us to an intelligence beyond human. Tracing the teaching to a group of mysterious ancient stargazers and starwalkers, the Magi Order, William provides the historical stepping stones, and practices, that will give you a grounded footing on the Way of Light as you expand your consciousness.
Do you feel a burning desire to activate more of your soul's purpose?
A few of the topics we will explore include:
• The Rainbow Body: How to perfect the Soul's vibration
• From White Tara to the White Lady : Mary Magdalene and the Light Body
• The Chintamani Stone and the Holy Grail: the Secret of the Wish-Fulfilling Gem
• The Mysteries of the Sun, the home of the soul.
We will also:
• Experience the light body codes hidden in sacred art
• Discover the 5 decisions every successful soul must make
• Follow the Essenes and their secrets of transformation into angels/beings of light
And much, much more!
$150 for both days.  Early bird rate $125 if paid by August 1, 2017.
ADVANCE RESERVATIONS REQUIRED.
Seminar hours are Saturday 10-5 and Sunday 11-4. Please bring your bag lunch on Saturday. Refreshments and beverages will be provided.
Please contact Noël Szundy at Tryunity44@gmail.com or 610-926-0636 for your reservation.
Make checks to Noël Szundy-mailing address to be supplied when you contact for reservations.
Seating is limited, so advance registration is urged. Scholarship aid may be available if needed.
Policy note: rates are set by the presenters who receive everything but Tryuity's actual expenses. It is our honor to be able to host many wonderful spiritual teachers.