HALO 5.O : THE CHRISTOS EMPOWERMENT + THE BOOK OF LOVE
September 30 @ 10:00

-

October 1 @ 15:30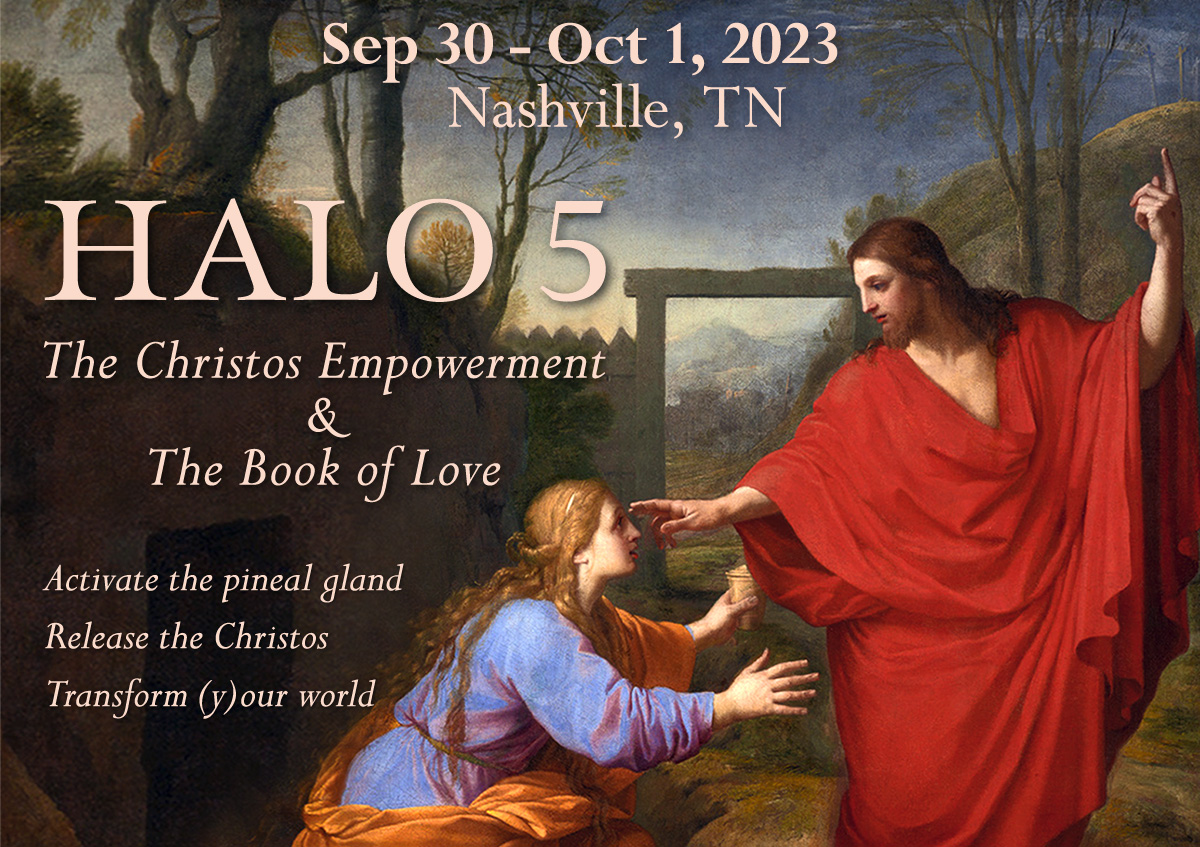 HALO 5.0 :
THE CHRISTOS EMPOWERMENT + THE BOOK OF LOVE
NASHVILLE, TN
SEPTEMBER 30-OCTOBER 1, 2023
"The antidote to Artificial Intelligence is to raise our Angelic or Ascension Intelligence."
William Henry
The Skingularity is Near (2013)
Join William Henry for (t)his amazing, inspiring and soul rising journey along the authentic path to embody the Christos and use it to return the sacred to our world.
Our reality is shifting. The faster things change 'out here', the more we must activate the unlimited power of Christ Consciousness within us to transmute and transfigure ourselves and manifest our world into its highest vibration.
2,000 years ago Jewish-Buddhist mystics, called the Essenes, discovered and taught a way to activate the latent supernatural capabilities of the mystical human pineal gland. After getting it to shake and shimmer it released a transcendentall oil, called Christos, that enabled a direct experience with the Divine and transformed the lower human body into a higher one. They embodied Christ Consciousness. The acquisition of this higher body enabled one to become more whole + holy and to communicate with others who have already attained it.  We are asked to emulate and become these angels. We do this by purifying the heart, awakening the Christos, and seeing the Pure or Perfect Light.
Can we today imagine an oil, produced or secreted from within, that cures every kind of disease and infirmity? One that empowers us to manifest new realities for ourselves and even can protect us from A.I.? Can we produce it?
Yes, we can.
There is no greater mission of our community than to revive the Christos.
You are invited to join in its miraculous manifestation.
An outpouring of new light, a perpetual and perfect light, is prophesied for our times.   It must be accompanied by an equal outpouring of the anointing oil carrying its current. The search for this 'lost' oil has been at the core of William Henry's research for over two decades. When it is revealed, then the perfect light will flow out of everyone. All those who are in it will receive the Christos (the oil).
Look to your left. Look to your right. Look in the mirror. Imagine yourself and everyone you know free of pain and luminous, radiant, and glowing.
As we will see, the Christos brings a book…the Book of Love…but it is not a book in the ordinary sense. It is a code for an upgrade of wisdom and light written or sealed in our DNA.
As described by the radiant Rainbow Angel of Revelation 10:9, the contents of the 'Book of Love', are insanely exciting, otherworldly and trippy.  
A prophecy says the "Book of Love" would be discovered during our time. Its power would be so great that it would vanquish all anger, jealousy, and fear from our world. In this beautifully illustrated presentation, you'll discover techniques for manifesting the Book of Love and for unlocking the next best version of yourself.
This is the most complete revelation of Christos ever attempted.
All it needs is you to complete it. 
TOPICS INCLUDE:
THE LIVING TREE OF LIFE : The Tree of Life points to, or is an actual conduit, to a transcendental reality beyond our conscious understanding. Christos is made from the wood of the Tree of Life.
THE MYSTICAL BRAIN + CHRIST CONSCIOUSNESS : Understand the 'Christ' layer of your brain.
THE LIVING WATERS : Flowing within you is a current of light that can transform everything.
ANOINTING IN CHRISTOS : The True of Christ has been hidden, but is prophesied to be restored.
MICHAEL / MELCHIZEDEK : HIGH PRIEST OF THE OIL : A new divine masculine is emerging.
MAGDALANE, THE RAINBOW LIGHT BODY &  THE STARWALKERS : How Mary Magdalene ascended.
PLANTS. NOT IMPLANTS : How plant medicine is here to save us from A.I.
THE SEALED : Revelation 7:4–8 lists 144,000 "sealed" or protected servants of God who will minister during the tribulation of the end times. 
AND MORE
TO REGISTER
$322 per person.
You may register online by Paypal (please send payment to whenrytn@earthlink.net) or by phone with Visa and Mastercard ($10 service charge for cards). You will receive an immediate confirmation of your reservation.
To register by phone call 615.476.5397.
Refunds are not available for any reason. Thank you for your understanding.
Here is what a few guests had to say about pas HALO events and what you can look forward to in October:
"The conference was so much more than I had expected–and my initial expectations were high!  Kudos to you for presenting all that data for 2 days straight! When I left on Sat and Sun night, I felt like I had been in another world.  You presented so much new information that, in all my years of going to church, Bible studies, "revivals", missionaries, etc., I had never even heard many of the terms you introduced.  For one, the Merkaba throne! You shocked me a little with the psilocybin mushrooms, etc, but I am a scientist and open to data and evidence.  You presented a lot of supporting data from the artistic works and the scriptures.  The consistent message in the art work was amazing considering how it had to be passed down through centuries with probably very little written documentation."
JO
"I've attended many conferences and retreats over the years and can honestly say I've never experienced anything quite like what you and William created for us.  Your beautiful intentions, humility and gorgeous open hearts were felt throughout all of it."
MC
"Thank you for a wonderful and most transformative experience this past weekend! This was truly one of the BEST events I have ever attended. I have followed you for years on Gaia and have read your books. To finally see you present in person was such a joy with your Halo presentation changing my life!"
MB
"I can say that the lovely energies and loving power of those who attended certainly raised the level of frequency/vibration of that site, and I was honored to be a part of that group."
CJ
EVENT SCHEDULE
Saturday 10:00 AM – 5:00 PM
Sunday 10:00 AM – 3:30 PM
TO REGISTER
$322 per person.
"Buy 2 tickets, Get 1" Free until JUNE 15, 2023.
You may register online by Paypal (please send payment to whenrytn@earthlink.net) or by phone with Visa and Mastercard ($10 service charge for cards). You will receive an immediate confirmation of your reservation.
To register by phone call 615.476.5397.
Refunds are not available for any reason. Thank you for your understanding.
JUST THE RIGHT NUMBER OF PEOPLE
Our guests find these weekends are tremendous opportunities for connecting the dots and for meeting like-minded others. Seating at this event is limited to 125 guests insuring plenty of face time with the presenters. Break times will give you the opportunity to meet others and to share your observations and passions with new friends.
OUR CENTER
The historic Scaritt Bennett Center is just a 20 minute taxi ride from Nashville International Airport (BNA). Its Harry Potteresque feel brings an enchanting ambiance. The fact that it is a popular spiritual gathering center means it doesn't have a 'hotel' vibe. We hope you will enjoy the charm and quiet of this peaceful place for the sacred work we will be doing together.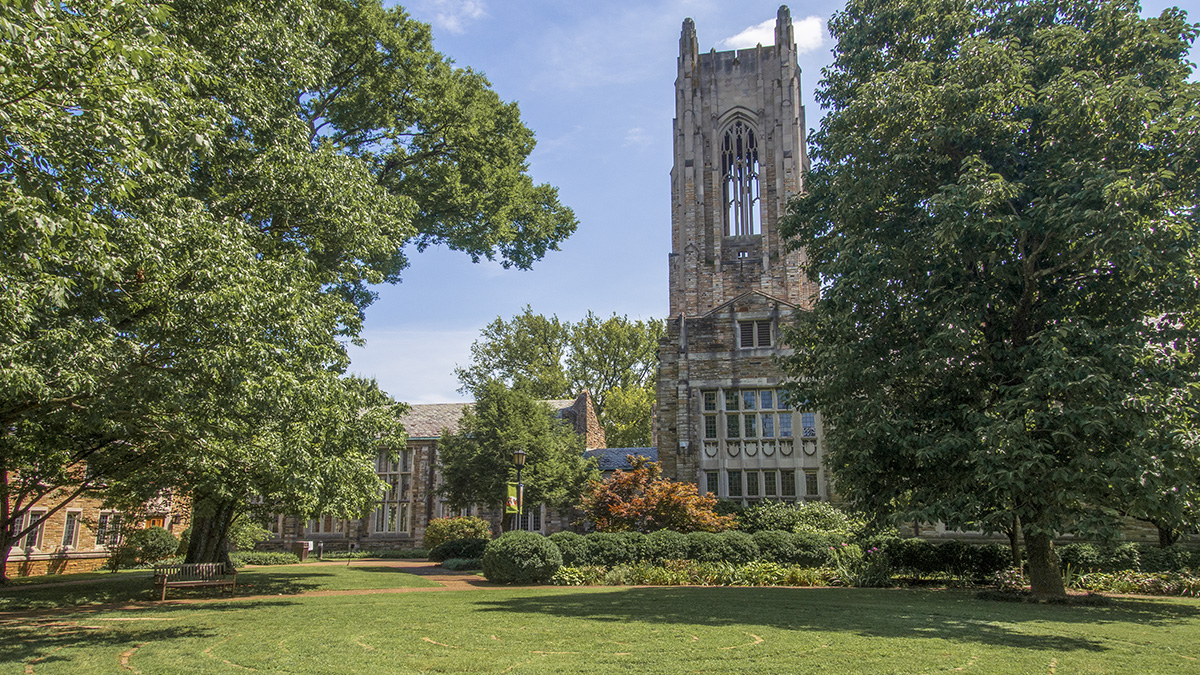 The Scarritt Bennett Center. 
Imagine gathering for two days on the wonderful grounds of Nashville's Scarritt-Bennett Center with renowned light body and ascension teachers, William and Clare Henry, enjoying in depth, cutting edge knowledge with a group of friends and initiates dedicated to raising consciousness and transforming our world.
Discover all that Scarritt Bennett Center has to offer:
We recommend arriving on Friday, September 30 to be on time for registration on Saturday morning at 9 am.
It is possible to stay at Scarritt Bennett, but limited rooms are available. The rooms are basic, dorm-like (including shared bathrooms), but very comfortable. Many previous conference guests enjoyed the simplicity.
There are plenty of hotels to choose from nearby. May we suggest:
Homewood Suites Hilton, Vanberbilt
Hampton Inn West End
Hilton Garden Inn, Nashville / Vanderbilt
There are many restaurants nearby. Nashville's 12 South district is a favorite of locals and visitors alike. Redland's Grill (William and Clare's favorite) offers a spectacular view of the Parthenon.
The weather in Nashville in April is spring like, usually bright and sunny with warm days and crisp nights.
TO REGISTER
You may register online or by phone with Visa and Mastercard ($10 service charge for cards).
To register by phone call 615.476.5397.
Online : Please use Paypal address whenrytn@earthlink.net
WHILE YOU'RE IN MUSIC CITY…THE ATHENS OF THE SOUTH…THE CITY OF PEACE…
JON US FOR WILLIAM HENRY'S LEGENDARY SECRET, SACRED NASHVILLE TOUR.
In addition to its reputation as the world's Music City, Nashville has the distinction of being the only city in the world with copies of two healing temples from the ancient world.
The first is Athena's Parthenon, the Temple of Wisdom, located a short distance from the Scarritt-Bennett Center.
The other is the Bicentennial Capitol Mall, a 2,200 foot long magician's rod that is laid out and growing at the base of the Tennessee State Capitol on an ancient Native American sacred site, that is a mirror image of Meru, the Cosmic Axis, of Buddhist tradition. Why Nashville?
Join William and find out!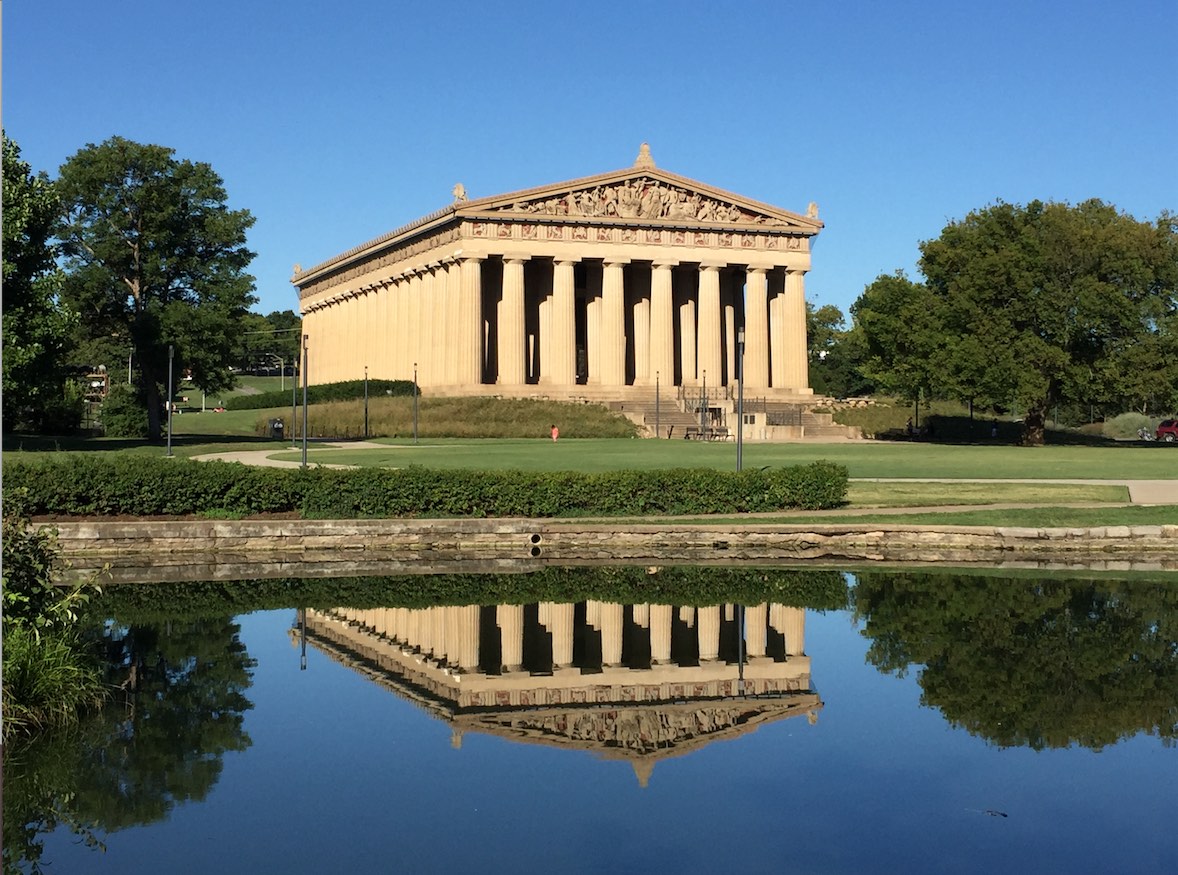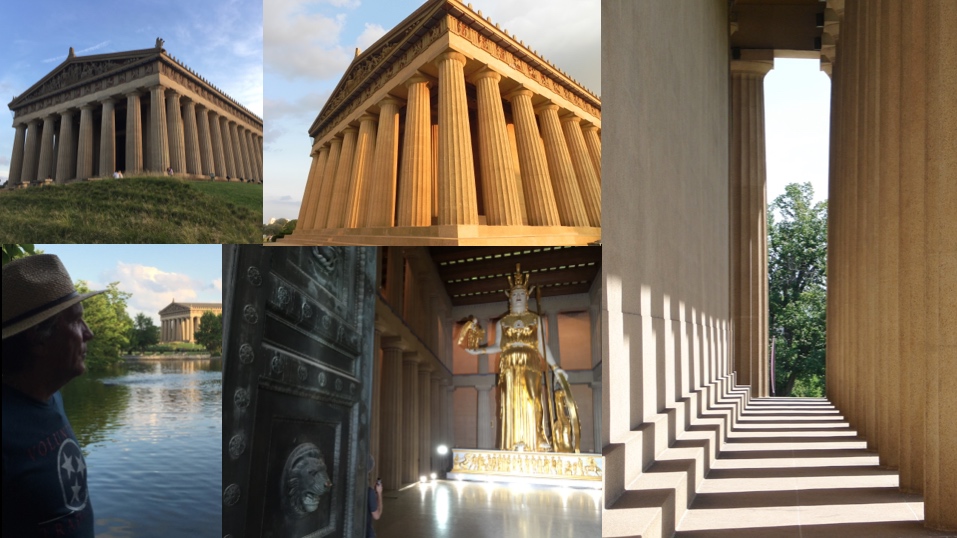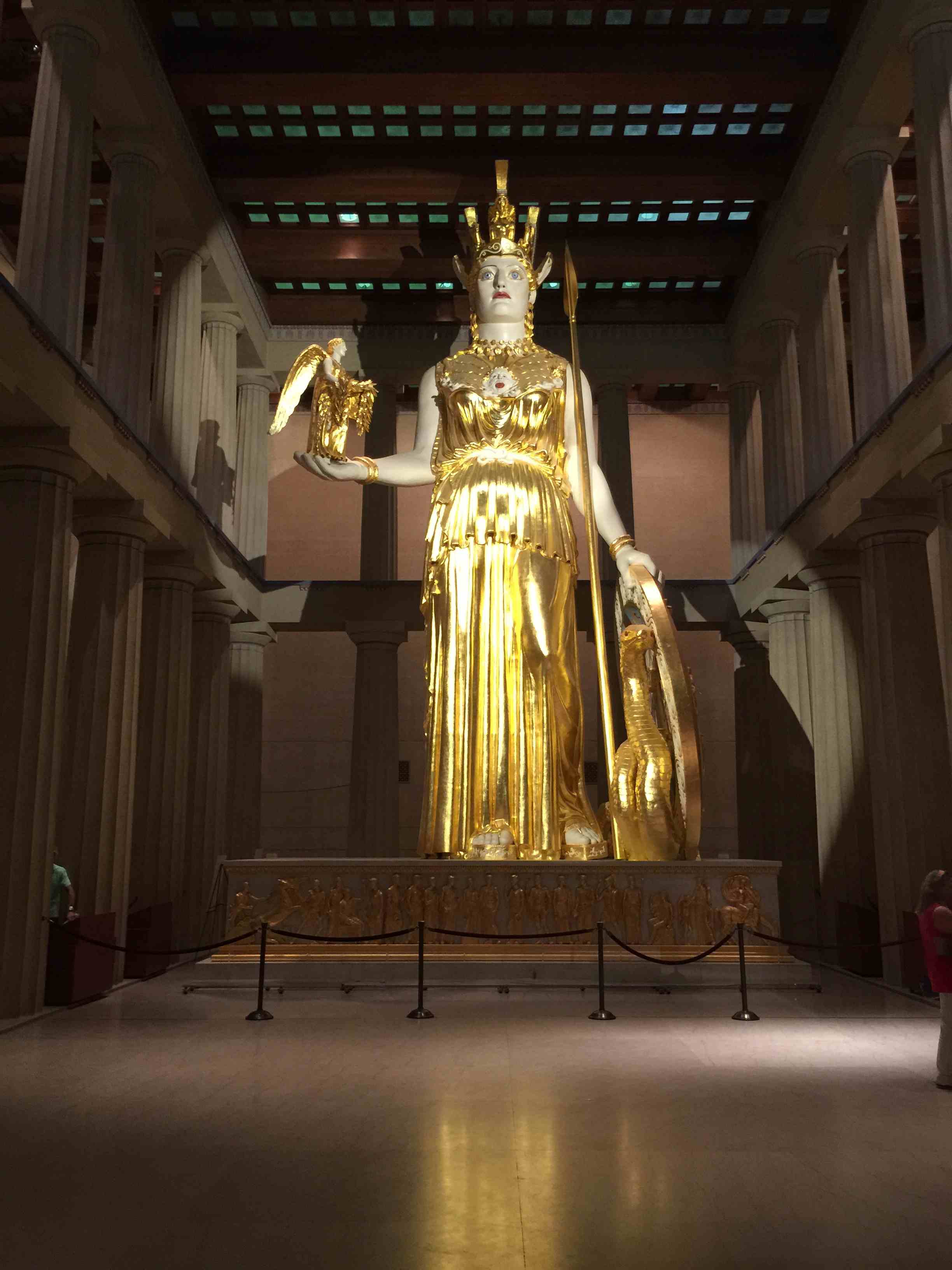 Athena, the Greek goddess of Wisdom and the Light Body.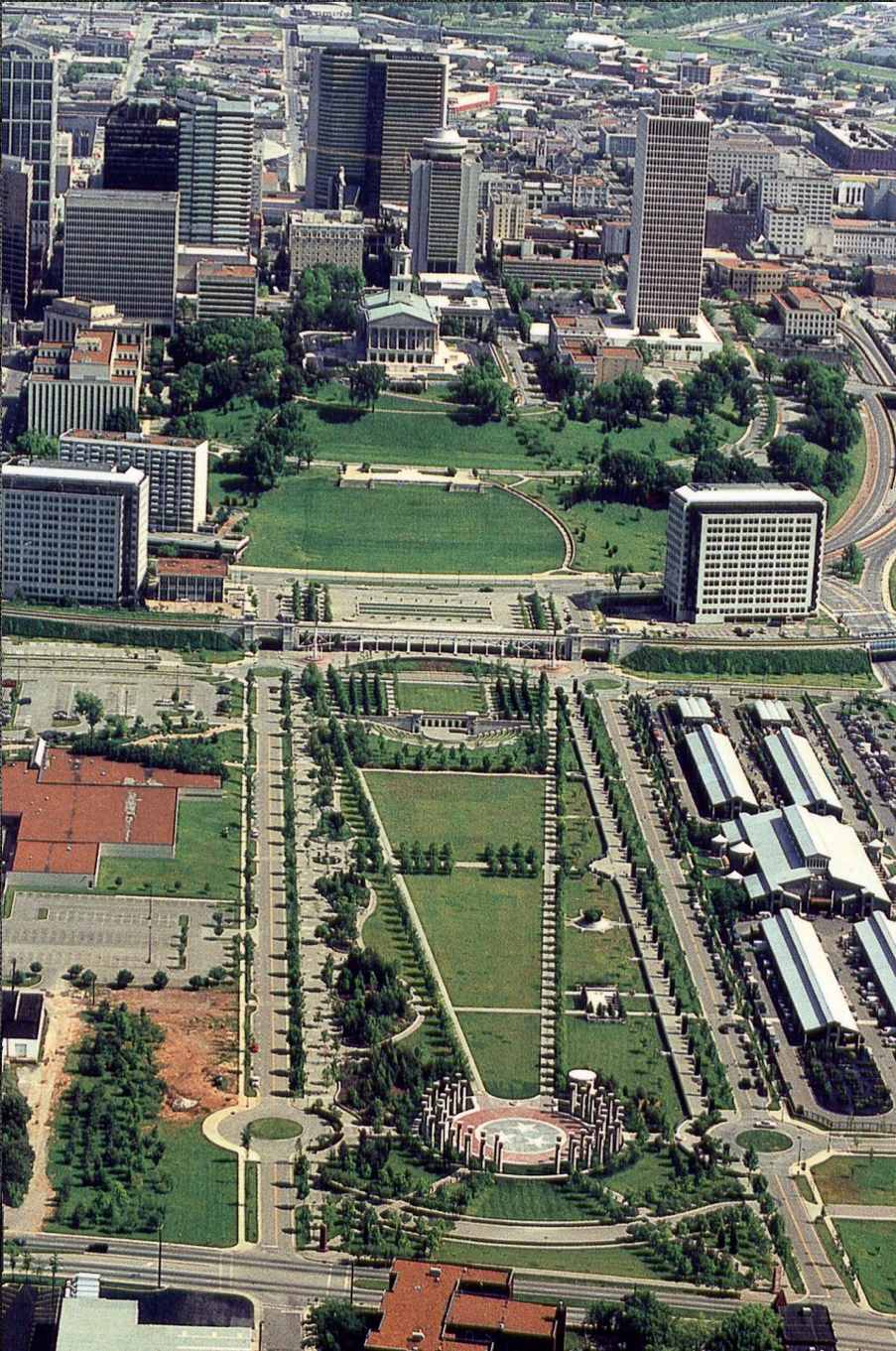 "Stargate Park." Nashville, TN.
Take this 5 hour tour of Nashville's two healing temples and experience two of the world's most wonderful sacred sites.
Lear more about William's tour here.
Friday, September 29, 2023
11:00 am – 3 pm
$155
We meet at the Parthenon. Transportation by your own vehicle or by Uber (on your own) from the Parthenon to the Bicentennial Mall and back to the Parthenon. A lunch break will be taken at the Food Court at the Bicentennial Mall.
Details of the tour here.
Call 615.476.5397 to make a reservation.