HALO 2.0 : QUEST FOR THE CHRISTOS
April 9, 2022 @ 09:30

-

April 10, 2022 @ 15:30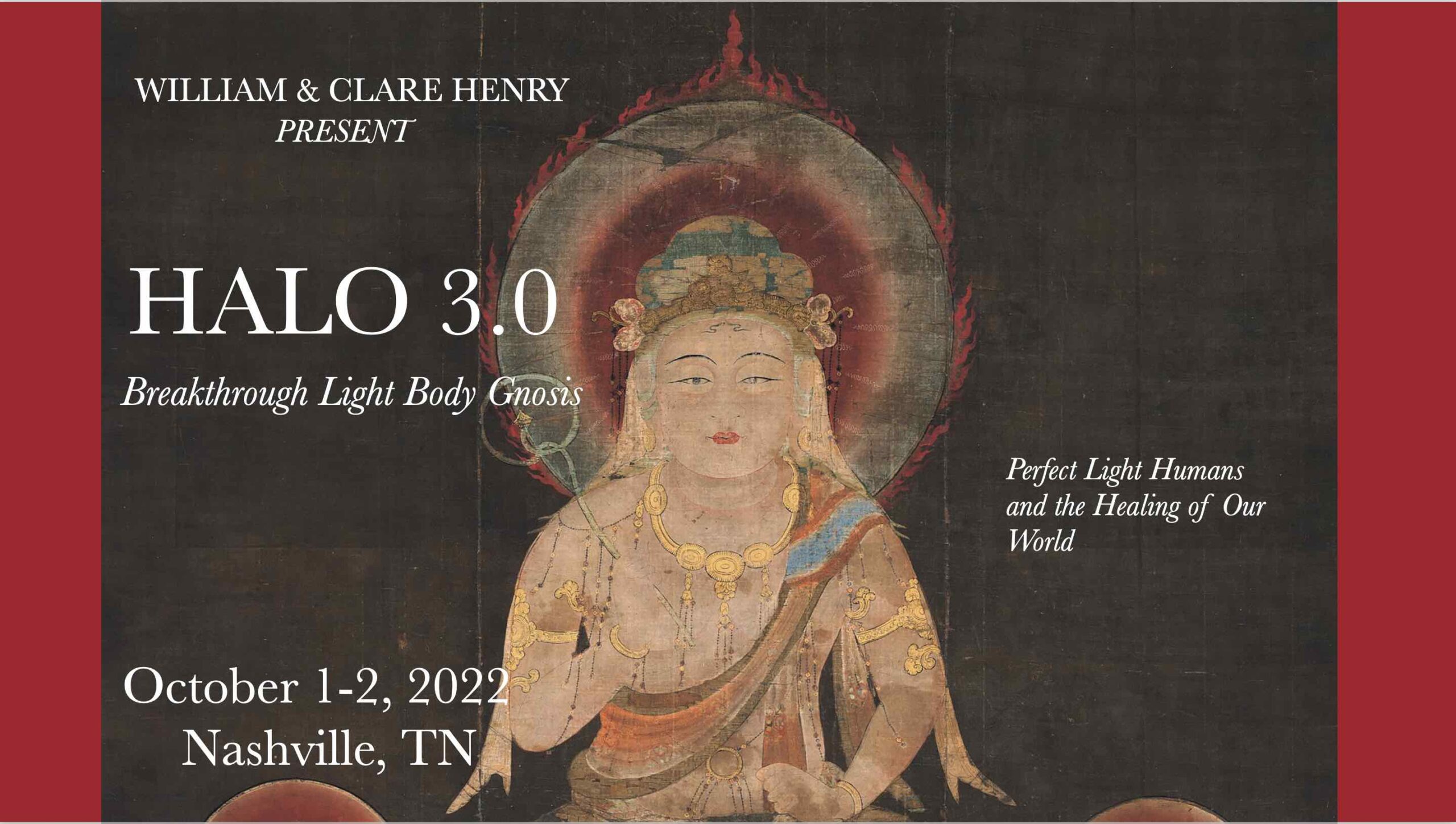 ASCENSION ACTIVATION WEEKEND WITH WILLIAM & CLARE HENRY
HALO 2.0 : QUEST FOR THE CHRISTOS
NASHVILLE, TN
APRIL 9-10, 2022
Our journey of spiritual evolution together continues…it's time for an upgrade.
What if there exists a way to awaken the Divine within, heal our soul, and our world, and provide a key to get back home? 
William and Clare Henry invite you to join them on April 9-10, 2022 in Nashville, TN for a transformational gathering/reunion of souls and a weekend of renewal, regeneration, and revelation for the next steps in our passage. No vaccines are required. Masks are optional.
In 2020, after a mysterious visit from a world-renowned essential oil master, William accelerated his assembling of decades long research into divine knowledge of 'resurrection oils' that can rejuvenate and even transmute the human body into light. Christos is the sacred liquid light that fuels the halo of the holy illumined ones.
During this profound weekend William and Clare Henry will take you deep into the mystical realms as they share revelations from William's forthcoming book, "The Resurrection Oil and the Tree of Life." HALO 2.0 is an immersion, an anointing, in this divine knowledge that will speak to and empower your soul and its mission. Do you know that feeling when you are bursting to tell a secret? Well, that's William and Clare. What they have to share with you is the fulfillment of their dreams and yours and the answer to the prayers of yesterday.
A profound secret is encoded in this painting by Giovanni DiPaolo. Seeing it will draw you one giant step closer to Christos.
The Shining Ones. Beginning with the ancient Sumerian (Anunnaki) and Egyptian knowledge about raising the body's frequency with oils (and making humans Luminous and Holy), we move into what Mary Magdalene knew about awakening the Divine within and opening holes in heaven with oils derived from nature's (Sophia's) sacred plants, the entheogens.

Is it possible to rejuvenate and transmute the body into light with sacred oils? The secret teachings of all the world's spiritual traditions says the answer is yes.
Enoch says, the "oil will be used in the end times" when all flesh will be raised up, the delights of paradise will be given to the holy people and God will be in their midst. But when it is revealed, then the Perfect Light will flow out on every one. And all those who are in it will receive the Christos (the oil). Then the slaves will be free and the captives ransomed." More, the oil will be used to transform or to assist in the transition of the righteous into celestial beings and will assist in the soul's voyage or journey 'Home'.
Calling in the Perfect Light. The Mystery Light. Divine Light. 
For over 15 years William  has been a leader in the quest to recover the light body teachings and resurrection secrets of the ancients. Now, he takes this to a new level revealing his 'secret' work on oils and sacred plants. Everything William had been discussing about the human light body is now coming together as an attainable reality. It involves angels, the Essenes, the New Heaven and Earth, and the fulfillment of the profound prophecies of all the world's sacred traditions.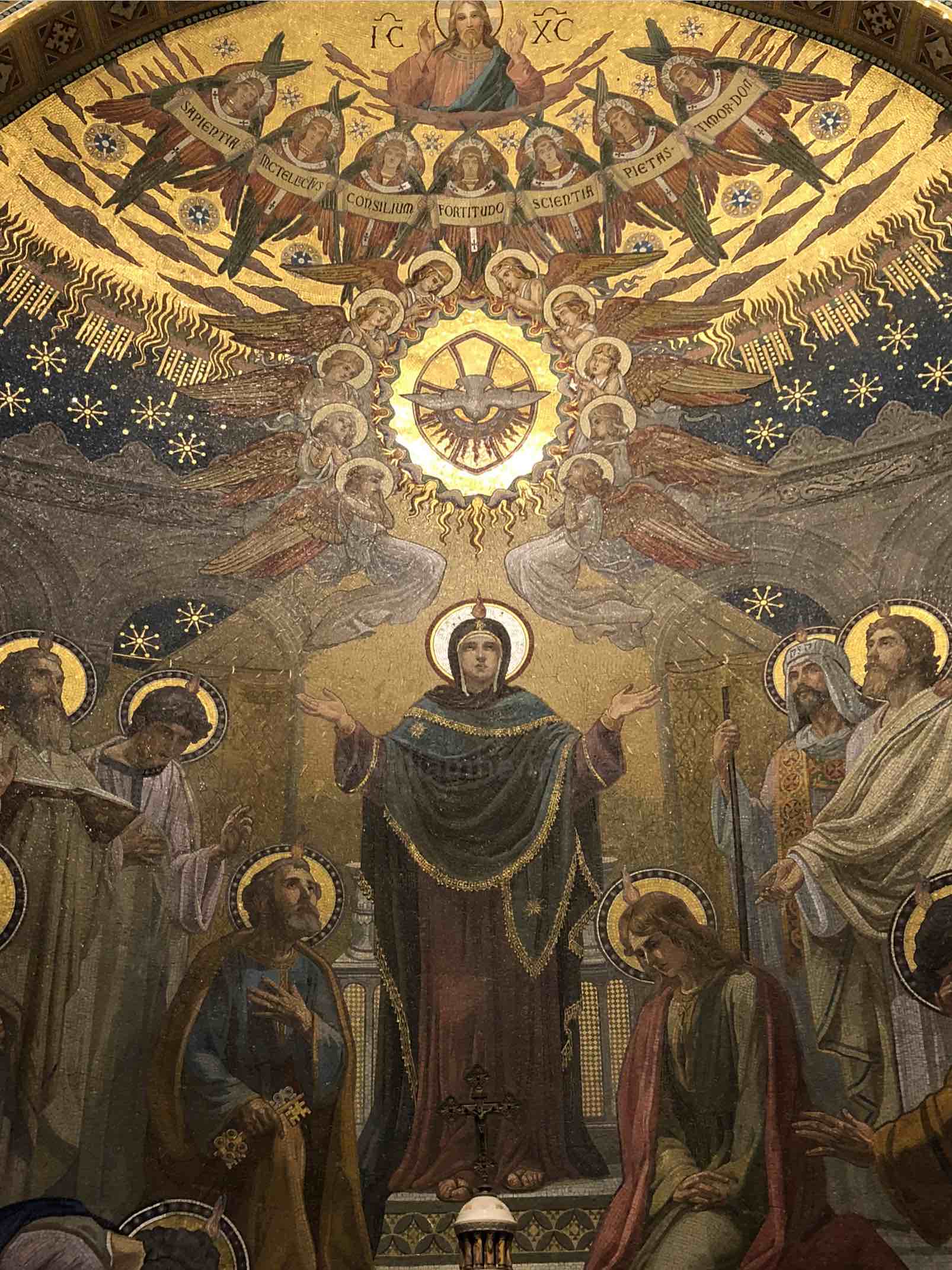 Mary in the Rain of Christos. Lourdes. Can you imagine opening a portal in the matrix, connecting with the Perfect Light, igniting the lamp within your being, and joining a ring of Holy Ones? See it. Feel it. Be it. Join us in Nashville April 9-10,2022.
TO REGISTER
$322 per person.
"Buy 2 tickets, Get 1" Free until January 31, 2022.
You may register online by Paypal (please send payment to whenrytn@earthlink.net) or by phone with Visa and Mastercard ($10 service charge for cards). You will receive an immediate confirmation of your reservation.
To register by phone call 615.476.5397.
Refunds are not available for any reason. Thank you for your understanding.
ADDITIONAL TOPICS FOR HALO 2.0: Quest for the Christos  INCLUDE:
Resurrection of the Cosmic Christ
It's the week of Easter. William will present his all-new presentation on the mystical resurrection of Christ that will provide a visceral encounter with the pure love of your resurrected self. Think of it as a tractor beam to the enlightened, whole and holy being within you that activates your extraordinary potential and transforms your world.
The Rainmaker.
Since writing his 2012 book, "The Judgment Day Device", William has been on the path of James (Jacob) the Just or the James the Righteous, the brother of Jesus. It was James who anointed the disciples with an oil that gave them a shining face. The Essenes mysteriously called him 'the Rainmaker'. The reason why, William discovered, was because he assembled a kit of tools that formed the Throne of Christ (Etimasia in Greek). This Throne is seen in Christian art portraying Christ's Ascension and the Second Coming in which Christ rides upon a cloud. Clouds bring rain (of mystical substances). Hence, as assembler of the Throne, James became 'the Rainmaker'. This kit includes the Ark of the Covenant, the rod of Aaron, the cruse of anointing oil, flask of manna. In 2021, a key piece of this Throne was presented to William and he will share it with you in this incredible weekend.
Yesterday
Paul McCartney tells how he dreamed the song Yesterday. As Clare explains, this means a perfect version of this song exists somewhere in the mystical realms. Linking with these realms is essential to connecting with the Christos, says Clare. She will lead a head-spinning discussion about sacred art that comes from other dimensions and how Christos is brought over from the other side.
And more.
Meditations. Mind blowing sacred art. Discussion. Soul reconnection.
This is a holy weekend that will anoint your soul, expand your consciousness and transform your life.
Here is what a few guests had to say about our October 2021 HALO event and what you can look forward to in April:
"I've attended many conferences and retreats over the years and can honestly say I've never experienced anything quite like what you and William created for us.  Your beautiful intentions, humility and gorgeous open hearts were felt throughout all of it."
MC, Georgia
"Thank you for a wonderful and most transformative experience this past weekend! This was truly one of the BEST events I have ever attended. I have followed you for years on Gaia and have read your books. To finally see you present in person was such a joy with your Halo presentation changing my life!"
MB
"I can say that the lovely energies and loving power of those who attended certainly raised the level of frequency/vibration of that site, and I was honored to be a part of that group Oct. 23-24."
CJ
EVENT SCHEDULE
Saturday 10:00 AM – 5:00 PM
Sunday 10:00 AM – 3:30 PM
TO REGISTER
$322 per person.
"Buy 2 tickets, Get 1" Free until January 31, 2022.
You may register online by Paypal (please send payment to whenrytn@earthlink.net) or by phone with Visa and Mastercard ($10 service charge for cards). You will receive an immediate confirmation of your reservation.
To register by phone call 615.476.5397.
Refunds are not available for any reason. Thank you for your understanding.
JUST THE RIGHT NUMBER OF PEOPLE
Our guests find these weekends are tremendous opportunities for connecting the dots and for meeting like-minded others. Seating at this event is limited to 125 guests insuring plenty of face time with the presenters. Break times will give you the opportunity to meet others and to share your observations and passions with new friends.
OUR CENTER
The historic Scaritt Bennett Center is just a 20 minute taxi ride from Nashville International Airport (BNA). Its Harry Potteresque feel brings an enchanting ambiance. The fact that it is a popular spiritual gathering center means it doesn't have a 'hotel' vibe. We hope you will enjoy the charm and quiet of this peaceful place for the sacred work we will be doing together.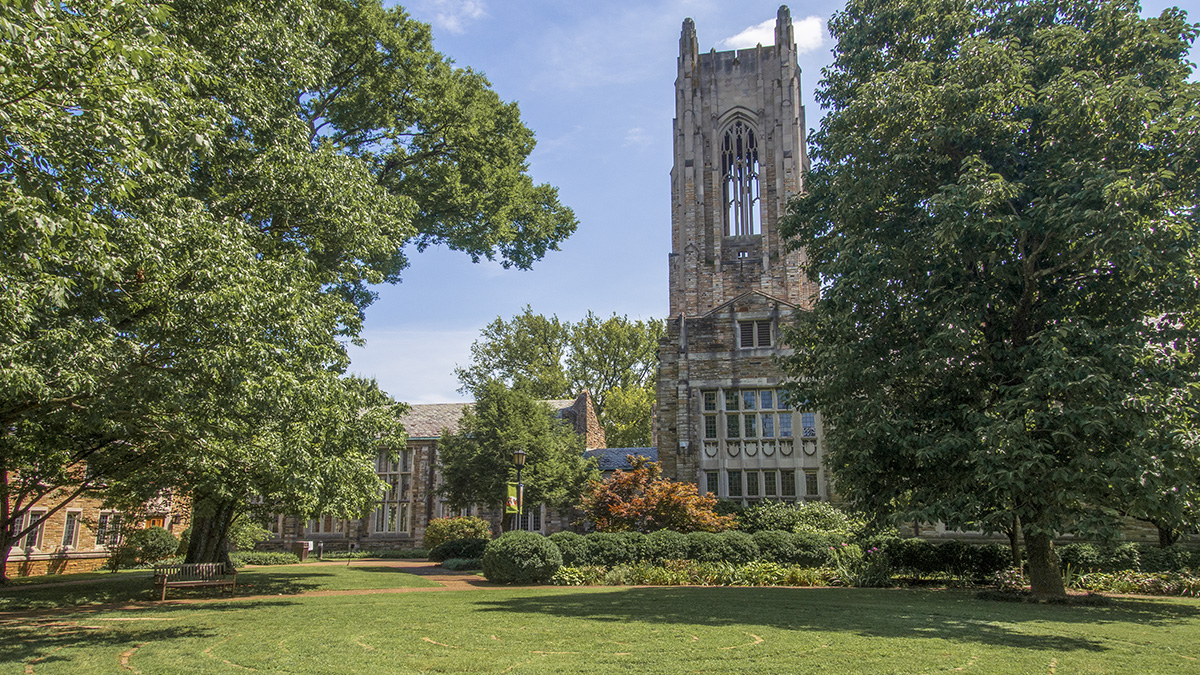 The Scarritt Bennett Center. 
Imagine gathering for two days on the wonderful grounds of Nashville's Scarritt-Bennett Center with renowned light body and ascension teachers, William and Clare Henry, enjoying in depth, cutting edge knowledge with a group of friends and initiates dedicated to raising consciousness and transforming our world.
Discover all that Scarritt Bennett Center has to offer:
We recommend arriving on Friday, April 8 to be on time for registration on Saturday morning at 9 am.
It is possible to stay at Scarritt Bennett, but limited rooms are available. The rooms are basic, dorm-like (including shared bathrooms), but very comfortable. Many previous conference guests enjoyed the simplicity.
There are plenty of hotels to choose from nearby. May we suggest:
Homewood Suites Hilton, Vanberbilt
Hampton Inn West End
Hilton Garden Inn, Nashville / Vanderbilt
There are many restaurants nearby. Nashville's 12 South district is a favorite of locals and visitors alike. Redland's Grill (William and Clare's favorite) offers a spectacular view of the Parthenon.
The weather in Nashville in April is spectacular, usually bright and sunny with warm days and crisp nights.
TO REGISTER
You may register online or by phone with Visa and Mastercard ($10 service charge for cards).
To register by phone call 615.476.5397.
Online : Please use Paypal address whenrytn@earthlink.net
WHILE YOU'RE IN MUSIC CITY…THE ATHENS OF THE SOUTH…THE CITY OF PEACE…
JON US FOR WILLIAM HENRY'S LEGENDARY SECRET, SACRED NASHVILLE TOUR.
In addition to its reputation as the world's Music City, Nashville has the distinction of being the only city in the world with copies of two healing temples from the ancient world.
The first is Athena's Parthenon, the Temple of Wisdom, located a short distance from the Scarritt-Bennett Center.
The other is the Bicentennial Capitol Mall, a 2,200 foot long magician's rod that is laid out and growing at the base of the Tennessee State Capitol on an ancient Native American sacred site, that is a mirror image of Meru, the Cosmic Axis, of Buddhist tradition. Why Nashville?
Join William and find out!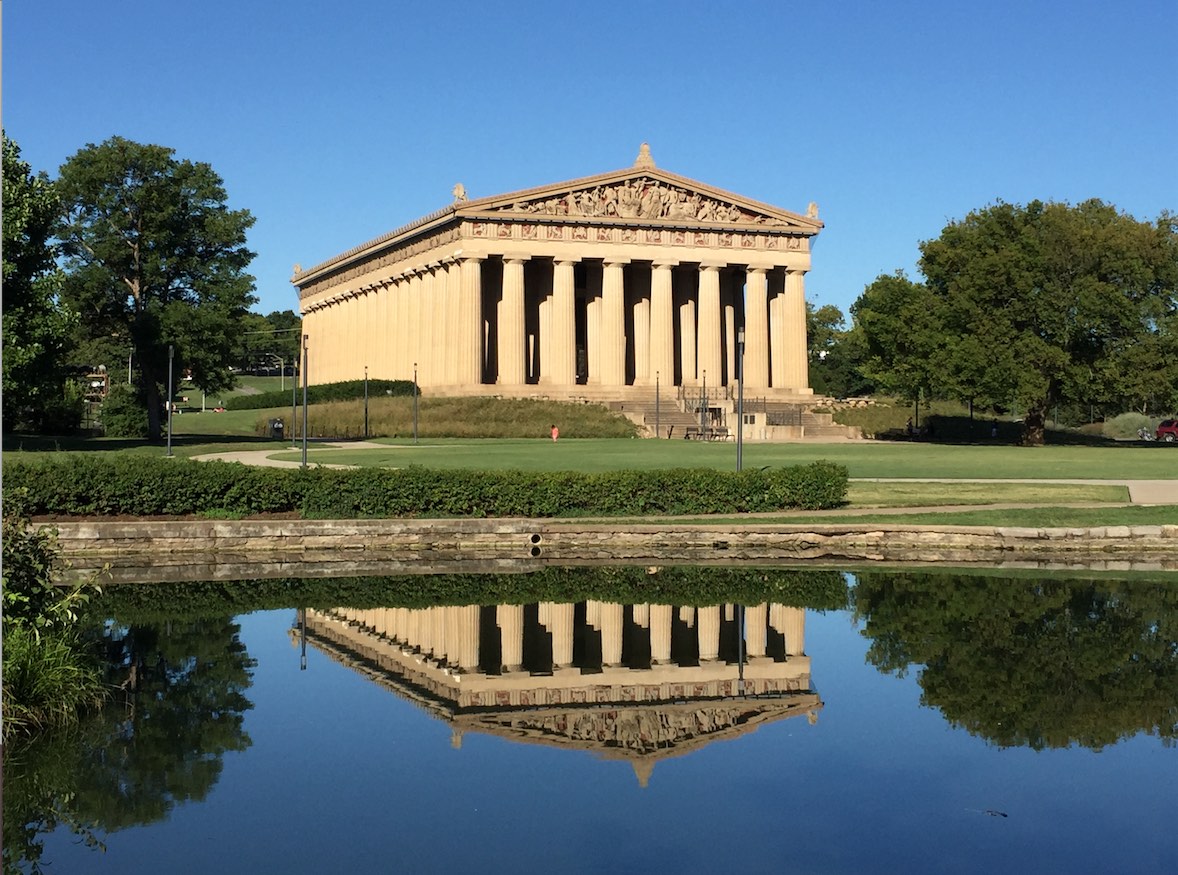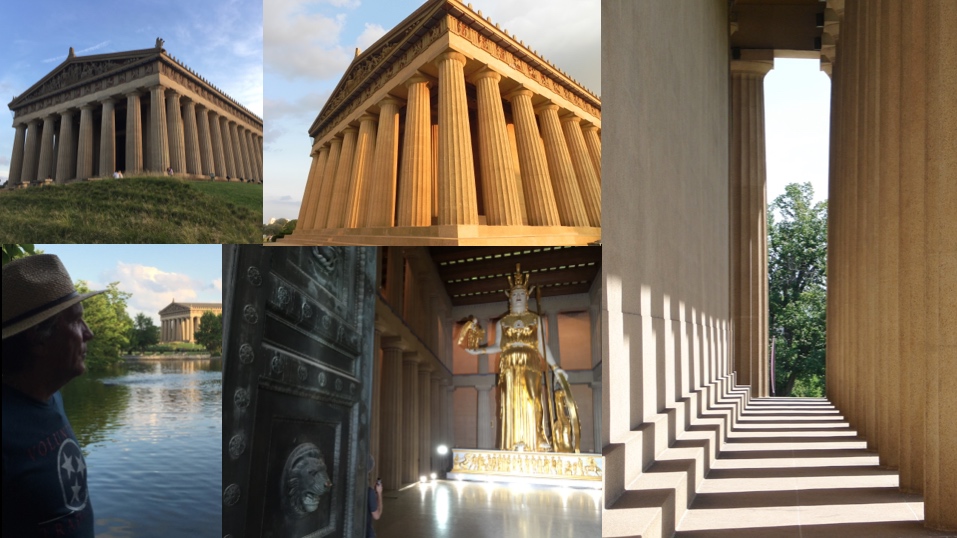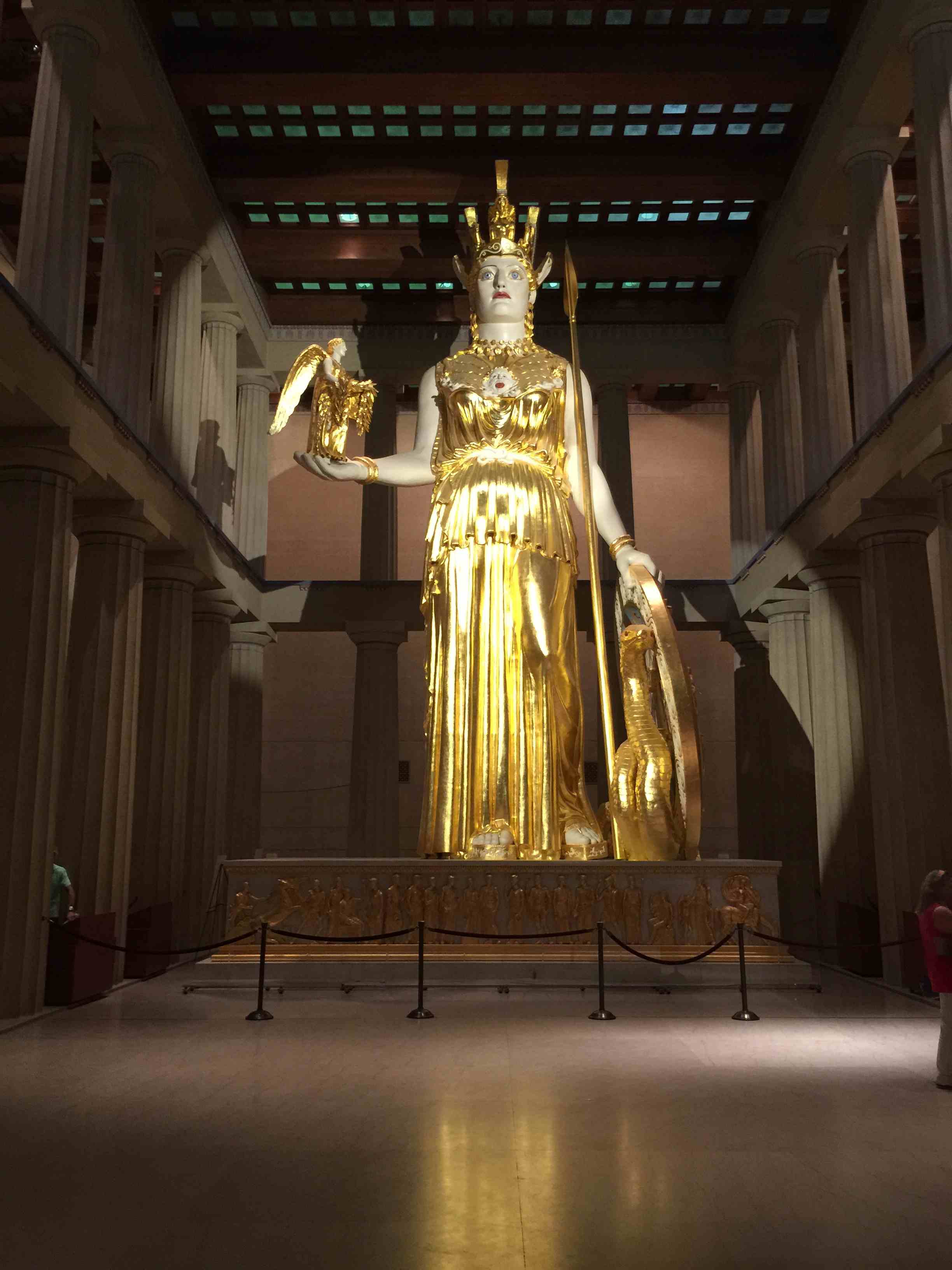 Athena, the Greek goddess of Wisdom and the Light Body.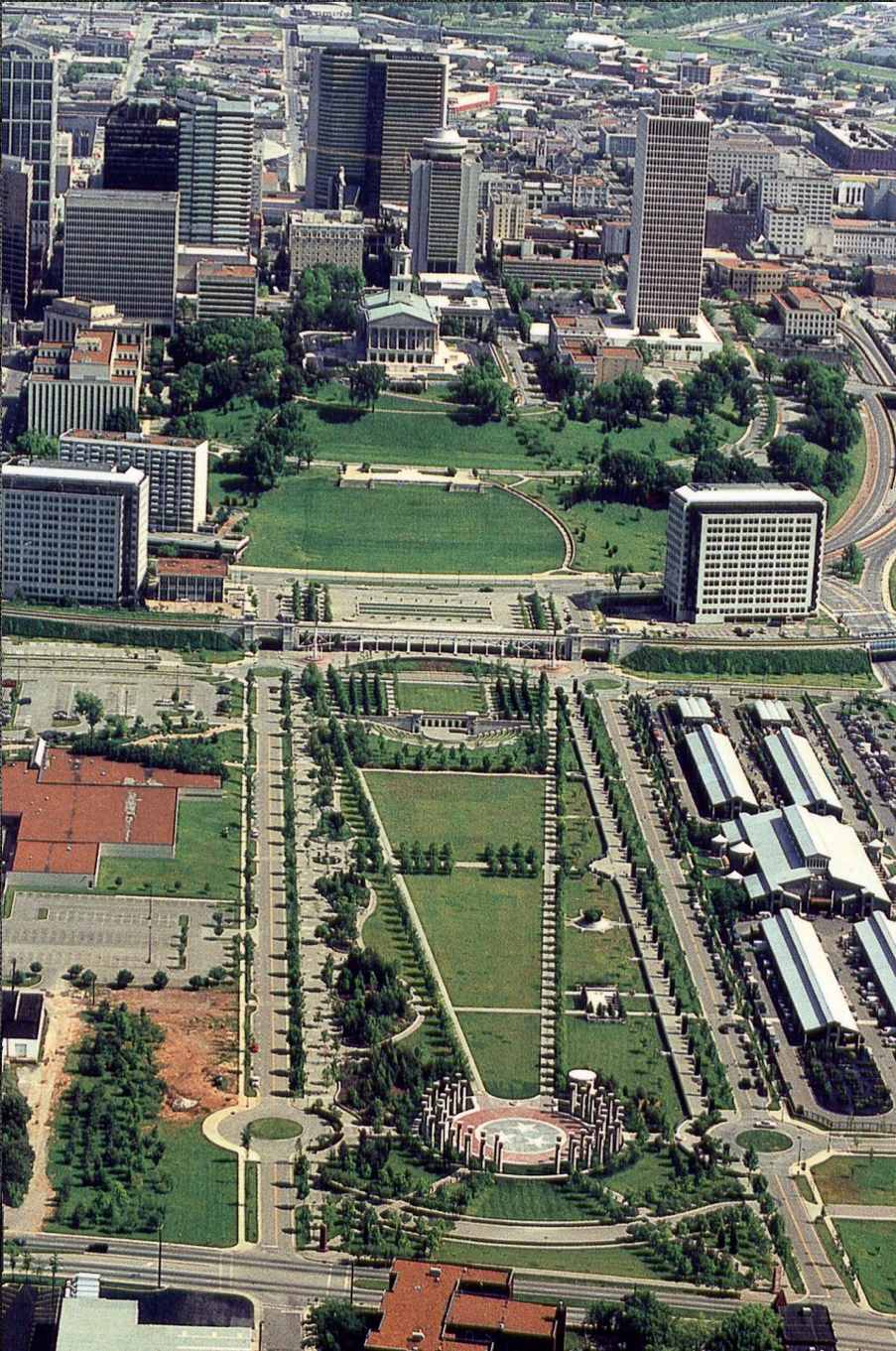 "Stargate Park." Nashville, TN.
Take this 4 hour tour of Nashville's two healing temples and experience two of the world's most wonderful sacred sites.
Lear more about William's tour here.
Friday, April 8, 2022
11:00 am – 3 pm
$125
We meet at the Parthenon. Transportation by your own vehicle or by Uber (on your own) from the Parthenon to the Bicentennial Mall and back to the Parthenon. A lunch break will be taken at the Food Court at the Bicentennial Mall.
Details of the tour here.
Call 615.476.5397 to make a reservation.