inSight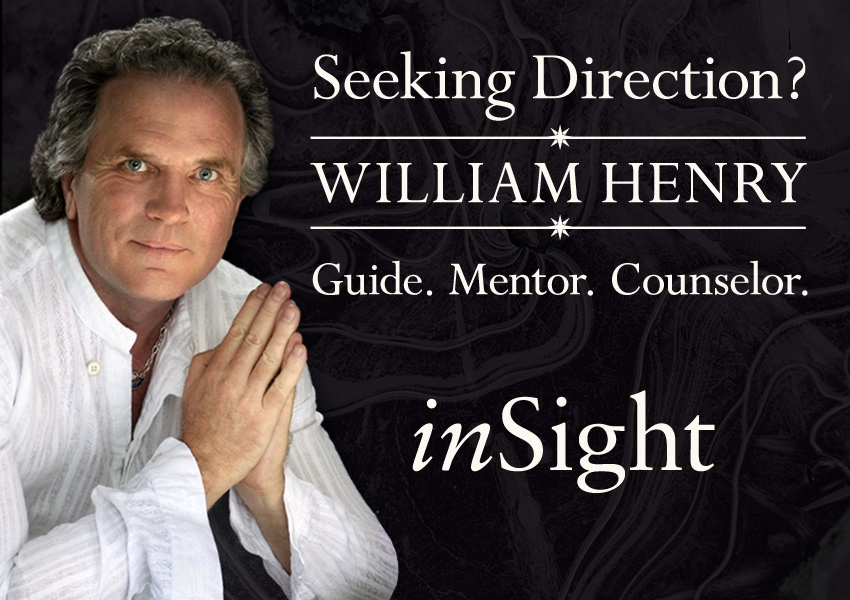 For over 25 years best selling author and presenter, William Henry, has applied his vast knowledge of human mythology and ascension as a counselor, guide and mentor. During thousands of sessions with Tarot clients, he has developed a path to wholeness that is spiritually-based, practical and effective.
Deep inside each of us is a more whole, holy and complete version of ourselves. William's goal is help you align with or raise this being from within by empowering you in formulating a plan that works.
Working 1:1 with people the world over he can provide insight into such questions as overcoming limiting beliefs, ascension, spiritual growth, reaching full potential and more.
Sometimes the sessions are about how to get unstuck, moving through fear, making connections, or finding a path to balance. Other times we find ways to bridge the gap between where you are and where you want to be.
Sometimes, people just want someone who knows what they are talking about to listen and help them find clarity.
Corporations hire him to advise on future trends. Actors hire him to consult on scripts. Authors seek guidance on writing their book. No matter what you seek a session with William can help.
He is looking forward to working with you.
"A session with William Henry is like talking with a wise long, lost friend." CK, Los Angeles
Sessions are 30 minutes and are done by phone or zoom.
The cost is $75 per half hour.
To schedule a session please write to William at whenrytn@earthlink.net