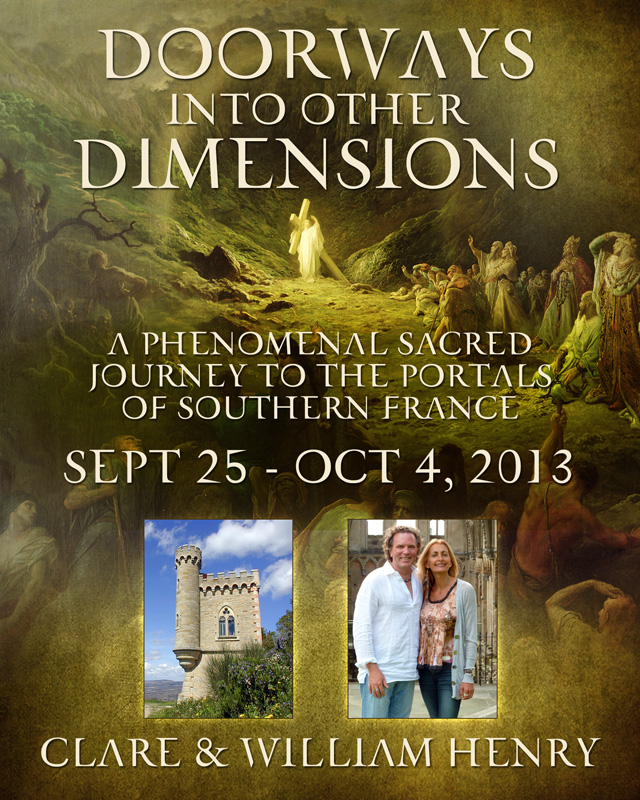 Doorways into Other Dimensions

Clare and William Henry invite you to experience the deepest of mysteries, touch the most sacred ground and renew your spirit in mystic France.
In his books Blue Apples: Stargate Secrets of Jesus and Mary Magdalene and The Crystal Halls of Christ's Court William Henry took you deep into the mysteries of original religion of Jesus and Mary Magdalene as revealed by the Cathars and the mysteries of Rennes-le-Chateau, France. These teachings focused on the perfection or ascension of the human body in preparation for entering the door or portal to the crystal halls of Christ's Court. Now spend nine incredible days immersed in the mystery and energy of this land of secrets and its portals.
This journey/pilgrimage will include guided meditations, presentations by William Henry and special guest speakers, as well as other Grail luminaries, and healing ceremonies at mystical sites associated with Mary Magdalene, the Divine Feminine, the Cathars and personal and private time to integrate the powerful energies of the Languedoc region. Rennes-le-Chateau and its surroundings is a swirling vortex of alchemy, mythology, gnosticism, symbolism, hermeticism, biblical mysteries, Jules Verne, and the Merovingians.
William's presentations will open new doors within your consciousness.
Topics include:
The Stargate Secrets of Jesus and Mary Magdalene

The Sacred Feminine, Mary Magdalene and School of Isis.

The Sacred Union of the Divine Feminine & Divine Masculine

The Holy Grail, The Knights Templar, & the Ark of the Covenant

The Cathars and the Bogomils, the Bridge to the True Religion of Jesus.

Sacred Art: Keys to Grail Mysteries.

Benjamin Franklin and Thomas Jefferson and the Secrets of the Cathars

And More.
PLEASE NOTE: This is a "proposed" itinerary and may be modified due to weather or site availability or travel times.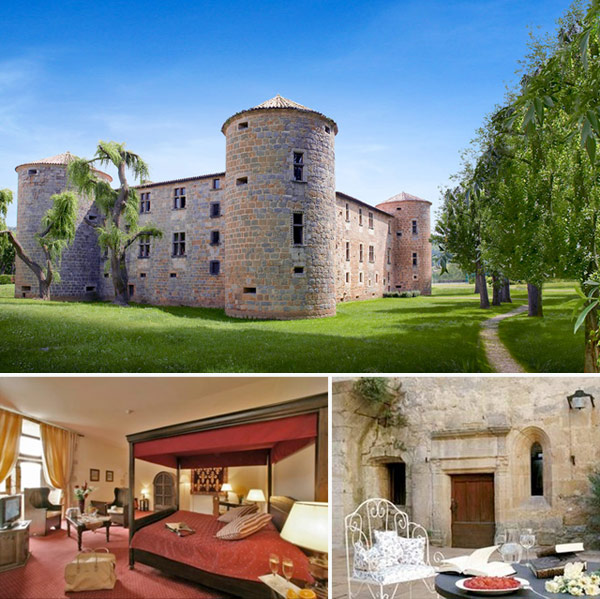 The extraordinary setting of the Chateau du Ducs Joyeuse will be the setting for our adventure.
Rennes-le-Chateau and all there - Museum, Church, Tour Magdala,
Rennes les Bains
Montsegur Chateau,
Bezu,
Holy Mt. Bugarach,
Gorge de Galamus (Famous hermitage cave of St. Antoine lineage),
Fountain des Amours,
Carcassonne
Alet les Bains
and much more.
Price is $3,795 (excluding air fare).
Single Supplement additional $995
Tips to drivers and guides is additional $100
(Price includes 5 dinners, all breakfasts, all presentations, all entrance fees.)
Detailed itinerary and registration forms available on request. Please contact William Henry at whenrytn@earthlink.net.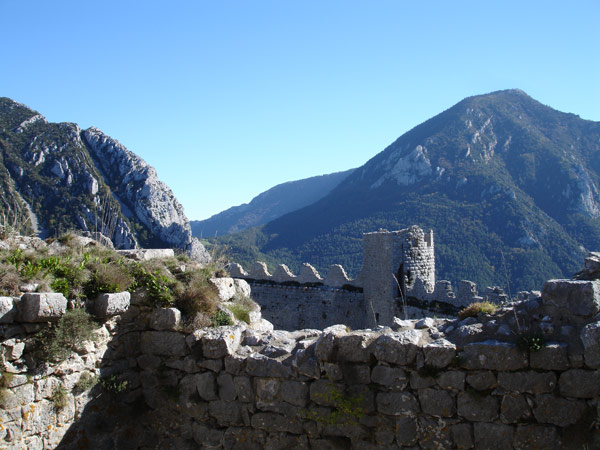 The majesty of the Cathar Mountains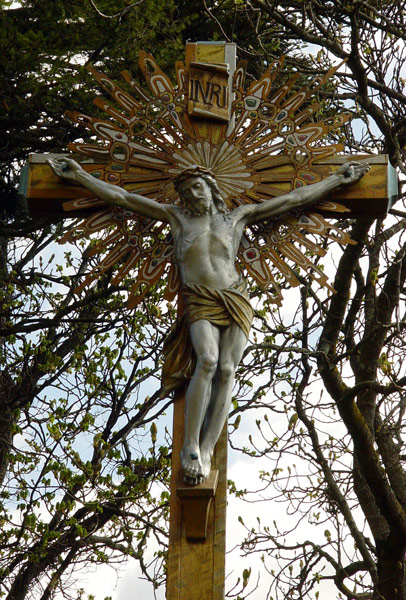 Crucifix in Rennes-le-Chateau church-yard; Church of Saint Mary Magdalene