A.I.: ASCENSION INTENSIVE
Self Empowerment Workshop
May 21-22, 2016
NASHVILLE, TN
Artificial Intelligence and the Skingularity, the fusion of our bodies with technology, is upon us. The future is now. It is time to raise our Ascension Intelligence and live from our Divine Light Being Self.
Join William & Clare Henry for a powerful and transformative ascension weekend gathering in Nashville, TN. Find out more and book your place...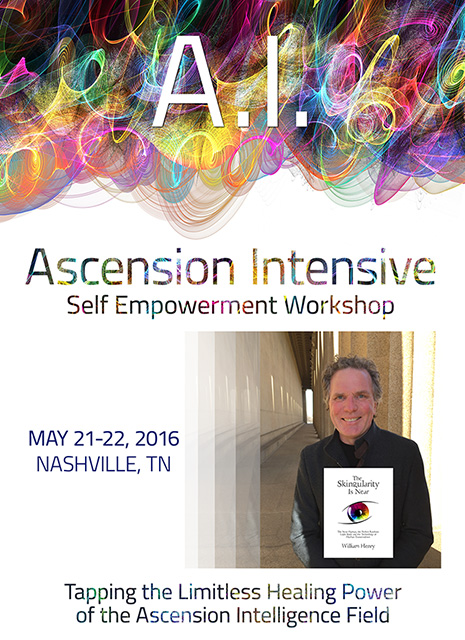 THE ASCENSION OF AVALON
Sacred England & Mysteries of the Tudor Rose
September 4-13, 2016
GREAT BRITAIN

"Ascension of Avalon" is a 10 day adventure to the sacred places and spiritual roots of the holy island, Great Britain, and her greatest mystery, Avalon - the place where this world and the otherworld meet.
Winchester. Salisbury. Glastonbury. Avebury. Stonehenge.
Windsor Castle. Hampton Court Palace. Hever Castle and more.
Our journey takes us to the southwest of Great Britain in search of that spiritual essence or magnetism that makes this land so uniquely enchanting. This is the essence of the Ascension of Avalon.
The romanticists believed that the British Isles, having survived the deluge of Atlantis, were destined to become the magnetic center of civilization.
Along the way we'll visit stone circles, earth works, holy hills, noble ruins, museums and cathedrals, places that have been 'light centers' for centuries.
We'll see how these places are being filled with a new light and how they form a grid that may well make Great Britain the world's most potent spiritual pilgrimage site.
We'll encounter some of Great Britain's most colorful characters in some of her most mysterious places. Find out more and book your place...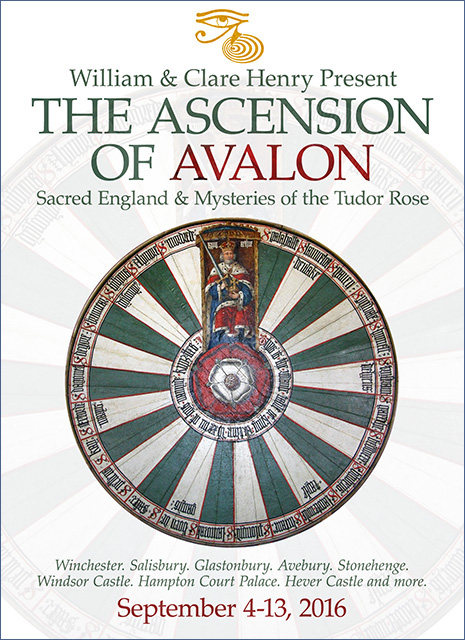 STARGATE EGYPT 2016
Ancient Mysteries, The Key of Life and the Lost Secrets of Ascension
October 23-November 7, 2016
EGYPT
Experience the wonder of ancient Egypt and a sacred journey within yourself on this exclusive luxury retreat and soul escape to the sacred temples of ancient Egypt.
Sail on a three-night Nile river cruise on one of the top 100 luxury boats in the world.
Enjoy five amazing nights at one of the world's great luxury spa hotels absorbing the mysterious beauty of Egypt.
Experience deeper insight into the magnificent temples / stargates of Egypt with a seasoned and expert team.
Avoid crowds and rushing through temples with a relaxed schedule and exclusive entrances.
Each day will include "insider" explorations of the temples, special meditations, discussions and activities to help deepen your connection to this powerful ancient land and tap into lightest aspects of your self. We'll do our best to help make this feel like an individual retreat. Find out more and book your place...