SACRED EGYPT – 2 DAY ONLINE WORKSHOP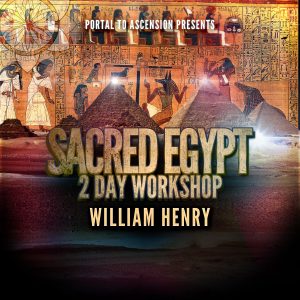 Join us for this 6 hour immersion in beautiful images and connection with your highest self.
Here is your chance to (re)visit Saqqara, the ʻoriginal stargate mystery school', Denderah, the home of the Goddess of Love and Joy, Abydos, the gate of the gods', and much more, with William Henry as your Egypt and the Light Body guide!
During 17 visits to Egypt William Henry has accumulated astounding and deep insights into the ascension secrets encoded in the art and temples of ancient Egypt. Now, he brings his beautiful photos, Egyptian art collection, experiences and revelations to you during this very special webinar. It's an armchair journey to sacred Egypt and a bridge to your higher self and soul's purpose.
Details and registration details are
here
.