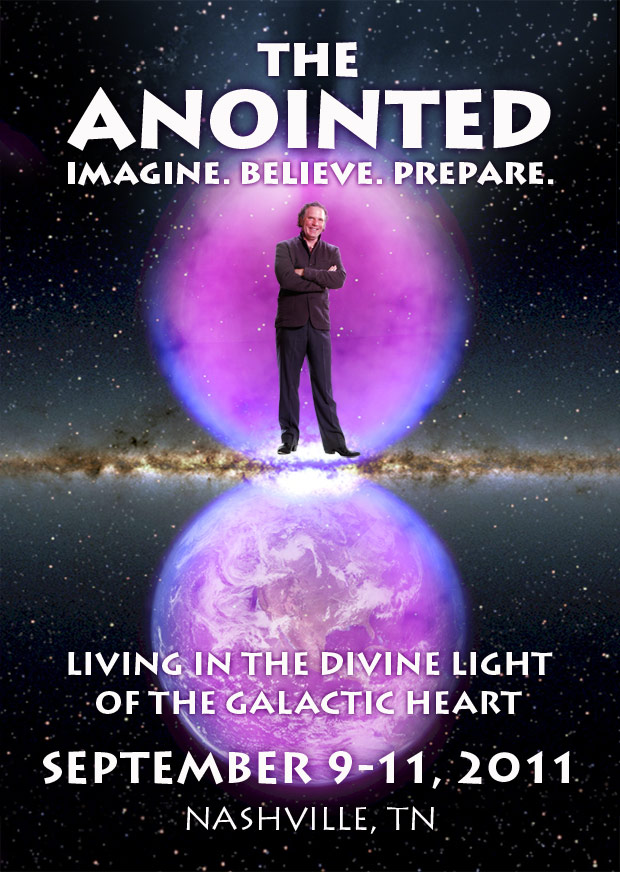 "But you have an anointing from the Holy One, and you know all things."
- John 2:20
Are you ready for all that is to come? Are you ready and preparing for the next level of your life? What could you accomplish if more of your spiritual capacity was activated or switched on?
In this extraordinary weekend, light body expert, William Henry, guides you on a powerful exploration of mind-body-spirit potential and teaches you timeless tools for transformation and completing your journey to wholeness … or even holiness by connecting with your True Self.
The Anointed is a soul journey using hundreds of slides of ancient and sacred art – amazing gems - that transmits divine energy, illuminates our path and connects you to the secrets of enlightenment with more power and clarity.
As the ancient's said, "the image will show you the Way" and reveal how the great transformation is done. The result is a phenomenal experience that speaks to and empowers knowledge and energy deep with you – your light body, your True Self. The group mind of the weekend opens the heart helps to enlighten each other by using the power of our collective imagination to focus and reflect our highest selves.
Whether you are just beginning to explore the secrets of soul and the light body, are an accomplished healer, or experienced practitioner of such modalities as The Reconnection or Matrix Energetics or other systems, The Anointed will deepen your understanding and take you to the Next Level.
It's time.
"You always think you have more time," said the Buddha. It's time now to focus on our well being in the deepest spiritual sense. It's time to gather the indispensable wisdom for successful living and successful soul development.
At "The Anointed" workshop guests feel their soul's energy rise and their consciousness expand as the power of William Henry's world-class collection of transformative sacred art empowers the event and guides us into expanded states of consciousness. This profound immersion in ancient wisdom and new science helps you discover your True Self and awaken the Power within you. Join us! The Next Level awaits!
"Thank you William, for your insight and having the courage of your convictions to present this material to the world. I have been praying for the courage to know and speak my own truth and I am grateful to you for so beautifully modeling just that." - JB, MN

"William - the teachings were wonderful, and it was sometime during Saturday's presentation when I was suddenly aware of being anointed...of KNOWING (again, at an even deeper level) just who/what I am." - NS, PA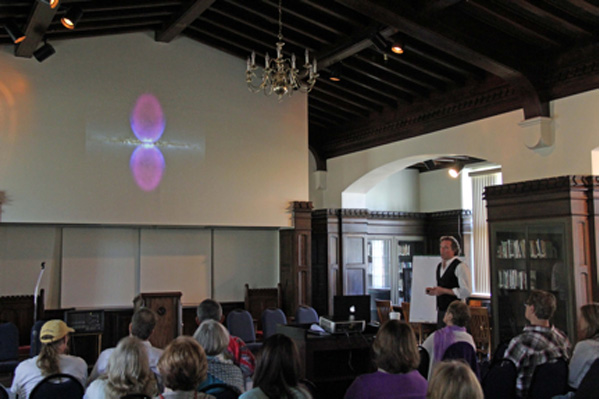 "The theme of 'The Anointed' is this: We need to embrace a galactic consciousness now, and that will make all the difference. Each of us is on a quest to find the Source, the Eternal, and our True Self and to fully empower ourselves for the task ahead. I believe the path leads through the Galactic Heart. This is why I am hosting 'The Anointed.' It is a journey to the Galactic Heart."
IMAGINE. Massive amounts of mysterious, sacred energy coming to planet Earth from the holy center of the Milky Way galaxy, transforming our consciousness and our DNA.
BELIEVE. Some call this the Big Shift or the Ascension. It is happening now. We are morphing. It is the awakening of the Djed(i), 'the Righteous Ones'.
PREPARE. Only your higher self can lead you during this time.
Almost daily there are reports coming from the scientific community that prove the Milky Way is rising. We have been scaling this intense energy for decades now. It is anointing us. There will be even more activity like Gamma Ray Bursts, solar flares, meteor storms, CMEs from the sun, and other intense energetic events.
You felt the change. You responded. You are ready take the next step.
• What do ancient myths and legends say about the galactic center?
• Is the galaxy sentient?
• How do we access the Higher Self?
• What is the mysterious Power Jesus gifted to the disciples?
• How do we align with this energy?
• The secret of the Holy Anointing Oil.
• What is the Task ahead?
• What Tools will I need?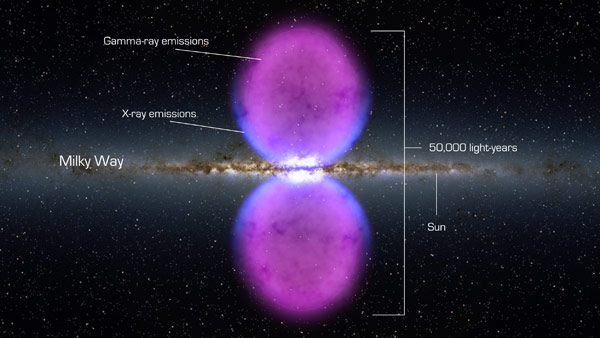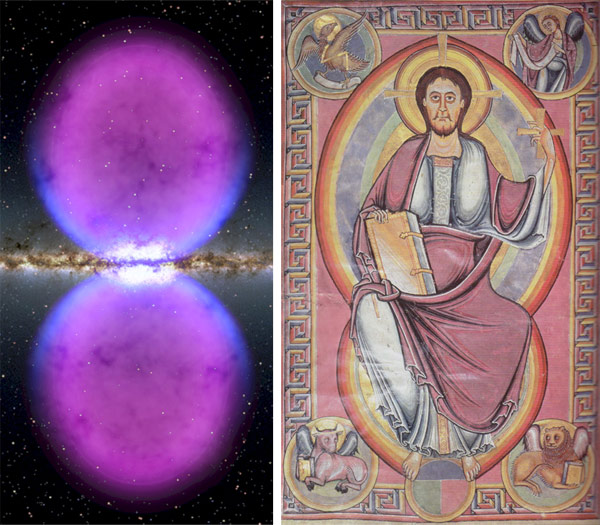 Paramahansa Yogananda made a curiously similar observation over 60 years ago. He too saw halos around galaxies. He said:
"The divine dispersion of rays poured from an Eternal Source, blazing into galaxies, transfigured with ineffable auras."

THE DIVINE SPARK
First, we'll connect with spiritual element in both us and the cosmos that was thought of as a soul, or as a God.
THE MESSENGER OF LIGHT or AVATAR
Second, we'll connect with your higher mind called the Messenger of Light or Avatar that is planted within your hearts and present within the assembled.
THE PILLAR OF LIGHT AND THE ROBE OF GLORY
Third, we'll connect with the Column of Glory composed of liberated souls and connected to us by the Messenger. These souls, wearing Robes of Light, ascend the pillar to a heavenly world.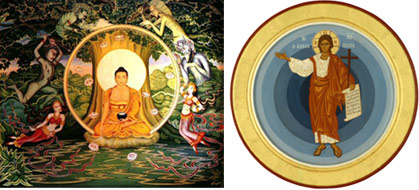 This workshop weaves a thread through the Transfiguration of Jesus, the enlightenment of Buddha under the Bodhi Tree, the Tibetan Rainbow Body tradition, and the resurrection of the Egyptian, Osiris, connecting their transformations into beings of light (enlightenment) with modern stargate physics and metaphysics.
During this extraordinary weekend William Henry will also present his latest breakthrough SOUL RISING findings on the lost keys to the ultimate human transformation, the Ascension and Transfiguration, and what is to come as we navigate stargate 2012.
Featuring elements from his new and groundbreaking SOUL RISING presentation, "Anointing" is about tuning into the possibilities of our present moment.
"Every time you give your Freedom's Gate lecture, your Rainbow Body becomes brighter and more colorful. You probably already know that but it's good to get validation when one goes into uncharted waters. You are soooo on course. Keep trusting yourself as you sail out into the next uncharted territory. You are a way shower." AE, Sedona, AZ
"Though we may differ with our own unique ways in the way we chose to travel the path, you are and continue to be one of the greatest alchemist of our times ... perhaps of all times ... just by virtue of the heart and Light field that you are capable of holding .... I have enjoyed seen it grow and expand and contribute to this immense field of transformation." LP, California
We're excited to be offering "The Anointed" in the truly special setting of the Scarritt-Bennett Center in the world's sacred portal, Nashville, TN, nestled beside a replica of Athena's Parthenon ('the Temple of Feminine Wisdom') and Stargate Park, the world's most powerful awakening station.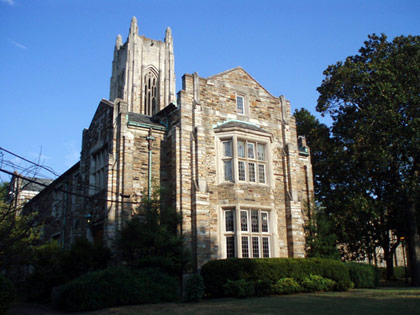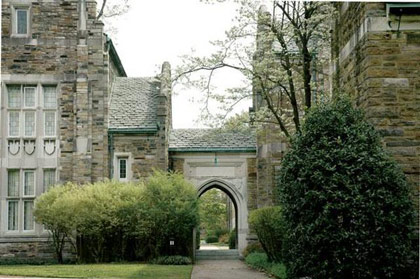 The peaceful setting of the Nashville's historic Scarritt-Bennett Center and the gothic, Harry Potter-esque architecture, beautiful landscaped grounds and warm hospitality provide the perfect environment to connect with our spiritual selves and for an exploration of our profound potentials. For more details visit www.scarrittbennett.org.
FRIDAY, September 9, 2011
7:00 pm – the Boundry
On Friday night we'll meet at the Boundry bar/restaurant for an informal get together.
SATURDAY, September 10, 2011
8:15- 8:45
Registration
9:00 am – 2:30 pm
On Saturday, we'll begin at 9:00 am with a 4-hour lecture by William Henry at Nashville's historic Scarritt-Bennett Center in mid-town Nashville. This event promises a revelation of incredible Soul Rising knowledge, including the secrets of the transformation of the human body into light.
3:00 pm – 7:00 pm – A private tour of sacred Nashville.
We'll tour Nashville, City of Secrets/City of Peace (cityofsecrets.html), in our air-conditioned coach. First, we'll visit Nashville's Parthenon, a scale replica of Athena's Temple of Wisdom. Inside is the tallest indoor statue in the western world, a 42-foot tall statue of Pallas-Athena beaming in 24k gold. Some say she is the most beautiful statue they've ever seen!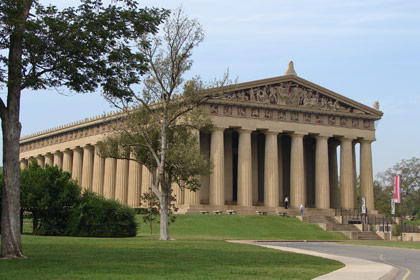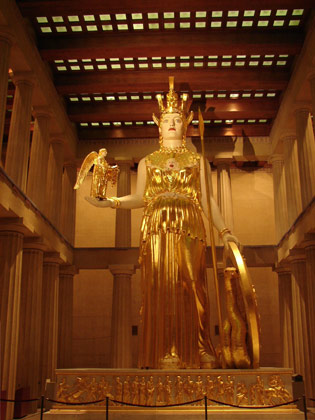 Next, we'll head to the Bicentennial Mall or "Stargate Park". This 2,200 foot long magician's rod is a living temple of initiation similar to the Bodhi Tree of Buddha. It resembles the Hindu Meru axis or Ladder to Heaven. William expertly guides you through this 'Tree of Secrets' or 'Rod of Enlightenment'. In Buddhist tradition, Deer Park is where "holy men descended to earth." You'll be amazed by the stargate imagery of Nashville's version of this peace park. You'll see for yourself why many believe this park was built for the ultimate Disclosure and may be the key to one of the most profound secrets in human history.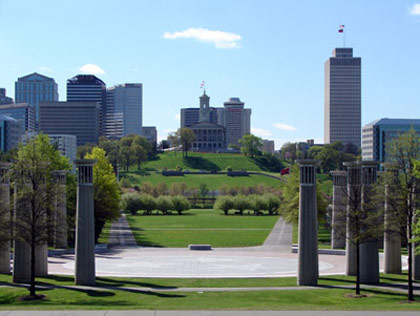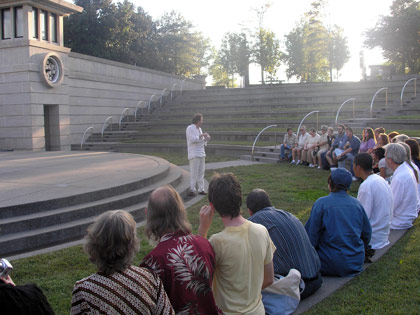 SUNDAY, September 11, 2011
9:00 am – 1:00 pm.
Our adventure continues on Sunday morning.
In his 4 hour presentation William will explore in detail the secrets of physical immortality and his research into the human body as a resurrection tool for the soul, a ladder or Stairway to Heaven. He'll entwine cutting edge science, ancient myth and Gnostic teachings to show us how to shift effortlessly or morph into our ultimate selves. Along the way we'll discuss: Ascension. The mystic teachings of Jesus. Quantum DNA. Stargates. Wormholes. Spiritual science. Healing. Spiritual masters. Neuroscience. Nanotechnology. Artificial Intelligence. CERN's search for God Particle and the Maya prophecy of 2012. Ancient Egypt. And More.
Participation in this one-of-a-kind event is limited to 55 to insure personal attention and participation. Your $225.00 conference fee includes lunch on Saturday, tickets to the Parthenon and private bus tour of sacred Nashville. Additional meals, travel and accommodations are not included. Sign up by August 15 for $200.00.
SPECIAL COMPANION PRICING! Buy 2 get 1 Free! Spend a weekend in Nashville with your friends and family, and experience the secrets of ascension together. Special companion pricing is available until August 15, so please reserve early.
Please call William Henry at (615) 292-5397 to make your reservation by phone using your Visa or Mastercard or for additional information. Email William at whenrytn@earthlink.net.
Scarritt-Bennett Center is located only 15 minutes from the Nashville airport, in the prime mid-town location.
You can stay at the Scarritt-Bennett center. Its dorm-like rooms are basic, but they are inexpensive, quiet, clean and the center has a definite spiritual atmosphere. It's like stepping back hundreds of years in time. You'll find it beats those stuffy hotel rooms where most seminars are held. Breakfast is served on site. For reservations please call 615.340. 7500. Toll-free: 1.866.420.5486.
Or, there are many nice hotels nearby, including:
• Comfort Inn of Downtown Nashville
• Hampton Inn Vanderbilt
• Embassy Suites Nashville at Vanderbilt
This is a weekend you'll always remember!
POWER UP: EXPAND YOUR AWARENESS. SHINE YOUR LIGHT. IT'S WHAT MATTERS NOW.